Cenote Zapote, also known as "Hell's Bells," is a hidden gem located in the heart of the Yucatan Peninsula in Mexico.
What sets Cenote Zapote apart is the presence of massive underwater stalactites, known as "Hell's Bells." These unique formations are bell-shaped and can reach up to 13 feet (4 meters) in diameter. Their exact age and formation process remains a subject of ongoing scientific research.
Cenote Zapote was discovered in the late 20th century, but it only gained significant attention in the 2010s due to its unique features. Since then, it has become a popular destination for divers, researchers, and tourists alike.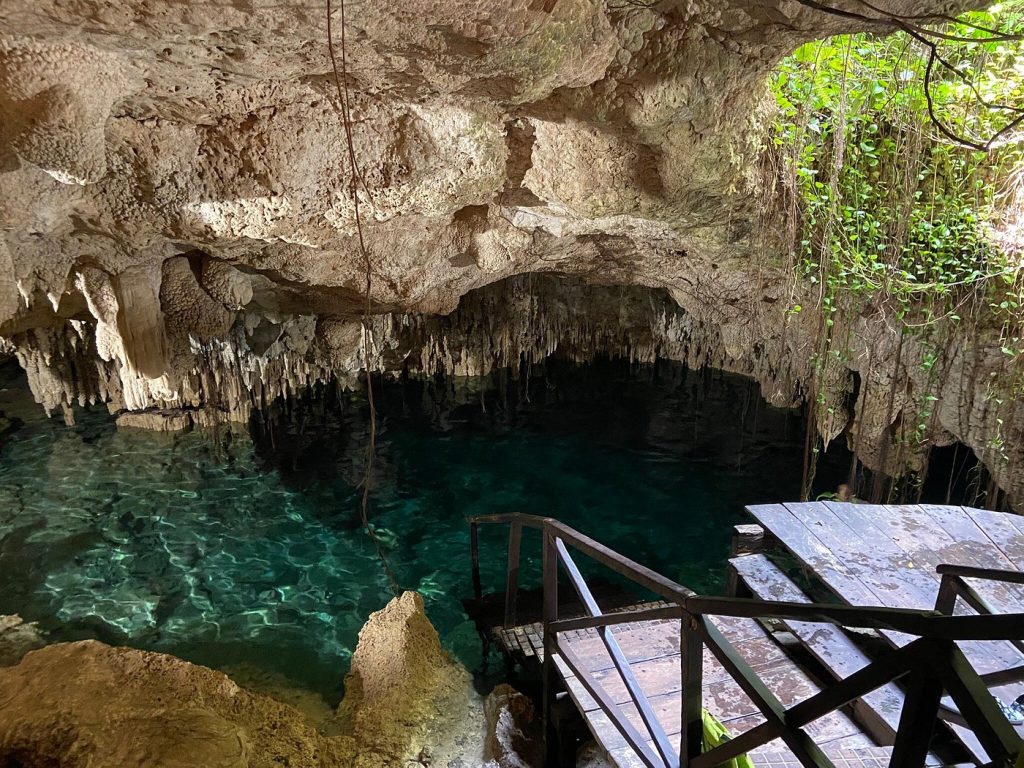 Getting to Cenote Zapote
Cenote Zapote is situated approximately 25 miles (40 kilometers) west of Puerto Morelos and about 43 miles (70 kilometers) southwest of Cancun, in the Yucatan Peninsula, Mexico. The cenote is located within the Ruta de los Cenotes (Cenotes Route), a well-known path that connects various cenotes in the area.
There are several ways to reach Cenote Zapote:
Self-drive: If you prefer to explore at your own pace, renting a car is an excellent option. From Cancun, take Highway 307 south toward Playa del Carmen and Puerto Morelos. From Puerto Morelos, head west on the Ruta de los Cenotes (Route 7) for approximately 25 miles (40 kilometers). You will find signs directing you to Cenote Zapote.
Guided tour: Several tour operators offer guided excursions to Cenote Zapote. These tours often include transportation, a certified guide, equipment rental, and a visit to other cenotes in the area. This option is ideal for travelers who prefer a hassle-free experience and the company of knowledgeable guides.
Public transportation: Although not as convenient as the first two options, it is possible to reach Cenote Zapote using public transportation. From Cancun, take an ADO bus or a colectivo (shared van) to Puerto Morelos. From there, you may be able to find a taxi to take you to the cenote.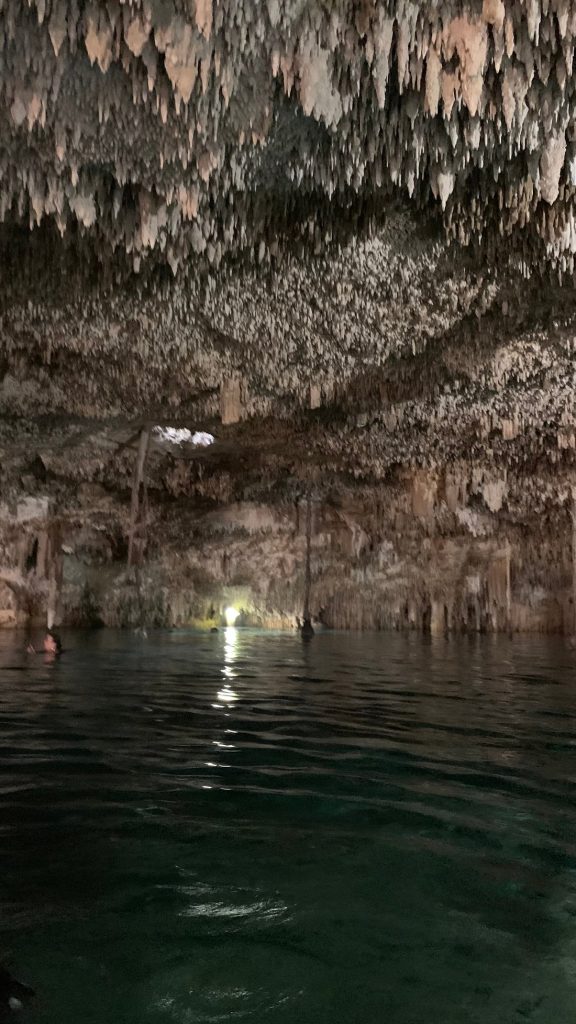 Cenote Zapote Prehistoric Park
Aside from the mesmerizing beauty of the cenote itself, the Cenote Zapote Prehistoric Park offers visitors a wide array of activities and attractions suitable for all ages. Embark on a thrilling zip-line adventure through the lush jungle, where you can catch a bird's-eye view of the surrounding landscape and get your adrenaline pumping.
For those interested in exploring the rich flora and fauna of the region, guided nature walks provide an opportunity to learn about the diverse plant and animal species inhabiting the area. The park also features a fascinating prehistoric museum, where visitors can delve into the ancient history of the Yucatan Peninsula.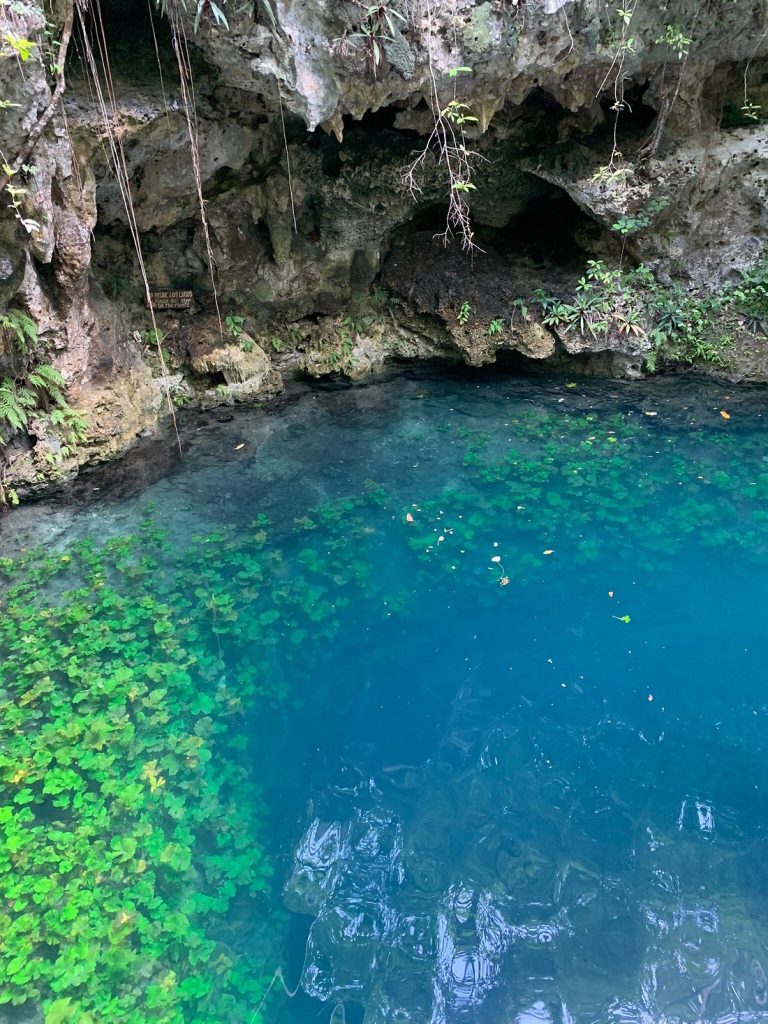 Tickets and Opening Hours
The Cenote Zapote Prehistoric Park is open daily from 8:00 to 20:00.
Prices are different based on the activities that you choose to do but they start from $22 per adult as of 2023.
Cenote Zapote Map