Cenote Xkeken, also known as Cenote X'Keken, is a mesmerizing natural wonder located not far from the city of Valladolid. Often mistakenly referred to as Cenote Dzitnup, Xkeken is a cenote that forms the cenote complex of Dzitnup along with Cenote Samula found a few hundred meters away. To make it even more confusing, both of these cenotes are located near the village of Dzitnup, hence the name of the complex.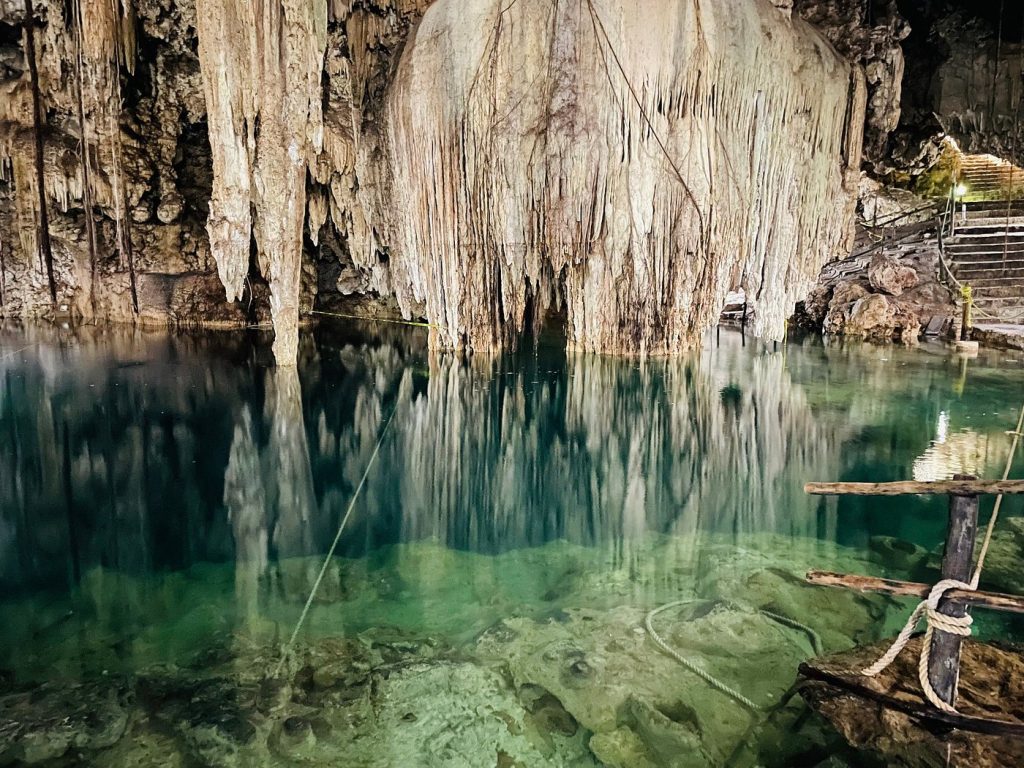 The Maya civilization, which inhabited the region from 2000 BCE to 1500 CE, held the cenotes in this area in high regard, using them as sources of fresh water and ritual sites.
The word "Xkeken" comes from the Mayan language, meaning "pig," as local legend states that the cenote was discovered by a farmer following his pig, which had mysteriously disappeared into the cavern.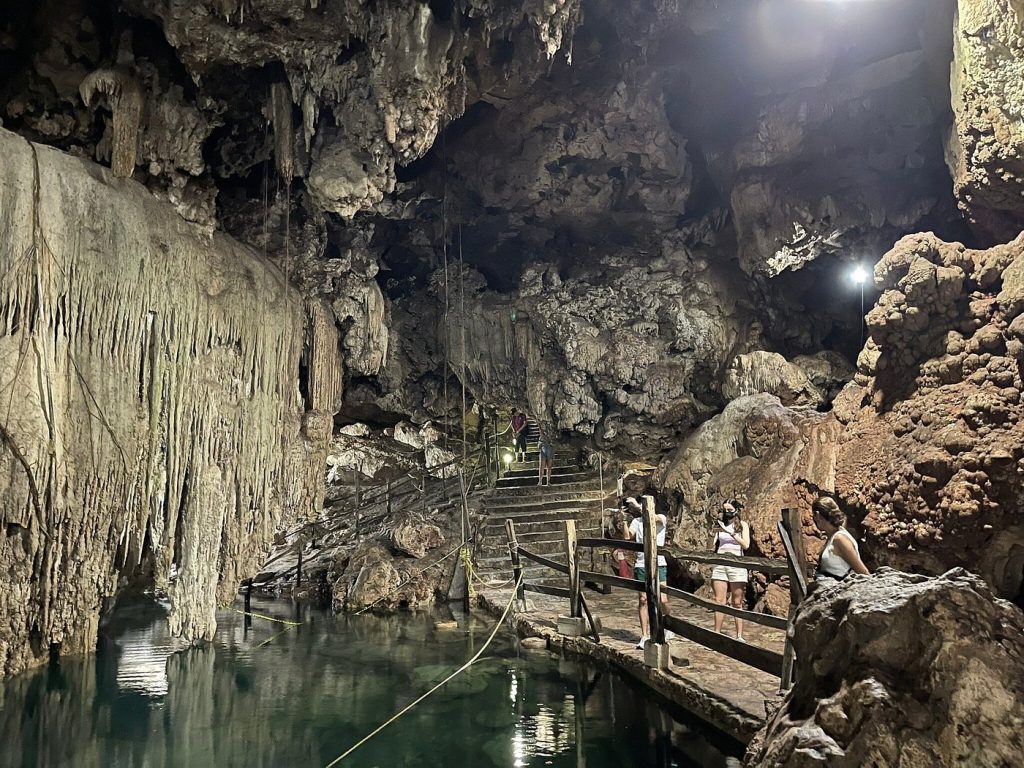 Cenote Location
Cenote Xkeken is situated near the town of Valladolid in the state of Yucatán, approximately 160 kilometers (100 miles) west of Cancún and 120 kilometers (75 miles) east of Mérida. The cenote is conveniently located just 7 kilometers (4.3 miles) southeast of Valladolid, making it an ideal day trip destination for those visiting the colonial town or exploring the nearby Mayan ruins of Chichén Itzá and Ek Balam.
What to Expect
Upon arriving at Cenote Xkeken, visitors will descend a narrow staircase leading into the cavern, where they will be greeted by the breathtaking sight of turquoise water, dramatic stalactite formations, and beams of sunlight filtering through the natural openings in the limestone ceiling.
The cenote is approximately 25 meters (82 feet) in diameter and reaches a depth of up to 20 meters (65 feet). The water is calm and refreshing, with a temperature of about 25°C (77°F), making it perfect for swimming, snorkeling, or simply floating on the surface while admiring the stunning surroundings.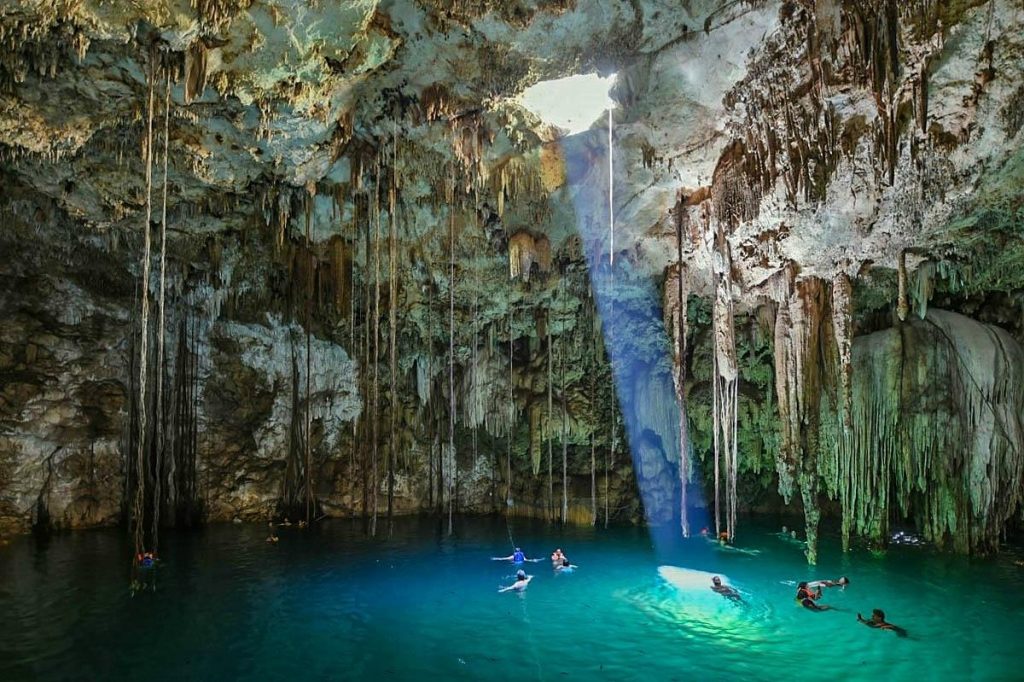 Cenote Xkeken Price
The entrance fee to Cenote Xkeken is 80 pesos for adults and 50 pesos for children. If you want to visit both Xkeken and Samula, an adult ticket will cost 125 pesos and a child ticket will cost 80 pesos.
The cenote can be visited daily from 9 AM to 6 PM.
Cenote Xkeken Map