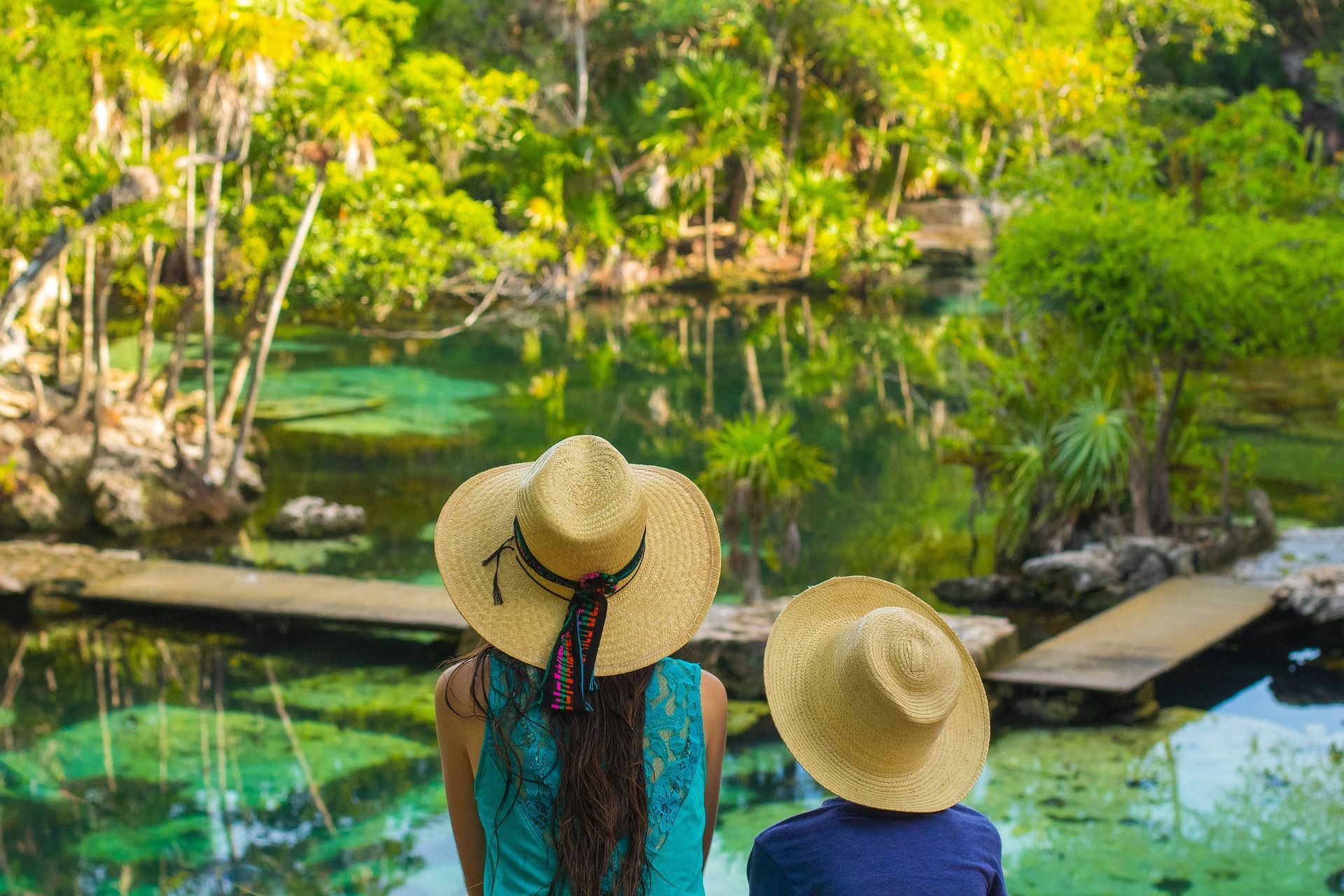 Welcome to Cenotes Mexico
A cenote is a natural sinkhole filled with freshwater. It was formed when the limestone bedrock collapsed into the fresh groundwater.
With its extensive underground river systems, Mexico's Yucatan peninsula is the world's best place to experience and explore cenotes.
There are over 3,000 cenotes in Mexico, mainly in the area covered by the Chicxulub crater, the crater that was formed after the meteorite impact that extinguished dinosaurs.
The word has Mayan origins, dzonot or ts'onot meaning well. They played a crucial role in the development of Mayan civilization as well.
Since the Yucatan peninsula has very few rivers and lakes, the cenotes represent the primary water source. Consequently, Mayan settlements were built next to a cenote, including Chichen Itza or Tulum.
Mayans believed that the cenotes were openings to the underworld. It is easy to see why they held that belief. Diving inside the cenotes reveals a new world of interconnected subterranean rivers with stalactites hanging in the turquoise waters.
Many of the Yucatan cenotes contain remains of offerings to the gods. For instance, at the Sacred Cenote of Chichen Itza (Cenote Sagrado), Mayans paid tribute to the god of rain, Chac. Over fifty bodies of warriors and young virgins were recovered from its waters, along with gold jewelry.
Nowadays, the cenotes represent a significant draw for tourism in the region as divers are keen to explore their depths. Most cenotes are free to visit, but some privately owned ones require an entrance fee.
Cenote hopping is popular among tourists in Mexico, especially in Yucatan. Often times it is problematic to find information about some particular cenotes, their location, the times they can be visited, and entrance fees, if any. This website addresses this issue and provides a starting point to explore these unique formations.
Before you go:
Keep in mind that some cenotes can be dangerous for the inexperienced diver. You must dive carefully; opt for snorkeling or swimming instead if you can't dive.
Consider hiring a dive tour guide who knows the place
Do not wear sunscreen in the water; it can damage aquatic life.
Do not grab or pull speleothems and try not to touch the sediments while diving.