Located just a few kilometers from the bustling city of Playa del Carmen, Cenote Chaak Tun offers visitors an opportunity to experience the beauty and serenity of the Riviera Maya's underground world.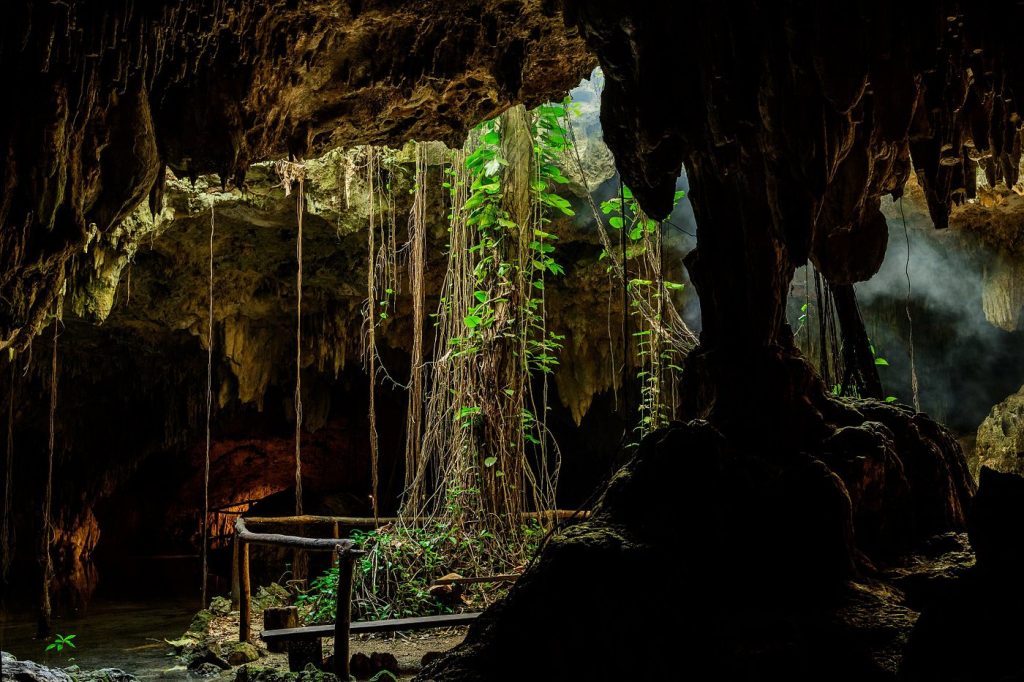 Cenote Chaak Tun consists of two main cenotes connected by a series of underground passageways. Formed by the dissolution of limestone over thousands of years, these natural sinkholes filled with crystal-clear freshwater are part of a vast network of underground rivers and caverns. The name "Chaak Tun" is derived from the ancient Maya language, with "Chaak" being the name of the Maya rain god and "Tun" meaning stone.
Opening Hours and Admission
Cenote Chaak Tun is open to the public daily from 9:00 AM to 6:45 PM. The last entry is at 1:00 PM to ensure all visitors have ample time to explore the cenote before closing. Admission fees for Cenote Chaak Tun are as follows:
Adults: $30 USD
Children (5-11 years old): $15 USD
Children under 5 years old: Free
These fees include a guided tour, a lifejacket, snorkel gear, and a helmet with a headlamp.
How to Get There
Cenote Chaak Tun is located approximately 8 kilometers (5 miles) from downtown Playa del Carmen. There are several ways to reach the cenote:
By Car: If you have a rental car, head north from Playa del Carmen on Highway 307 for approximately 3 kilometers (1.9 miles). Turn right onto Avenida Chemuyil and continue for another 5 kilometers (3.1 miles) until you reach the entrance to Cenote Chaak Tun on your left.
By Taxi: Taxis are readily available in Playa del Carmen, and the fare to Cenote Chaak Tun should be around $10-15 USD, depending on your starting point.
By Colectivo: Colectivos (shared vans) are an affordable and popular means of transportation in the area. From Playa del Carmen, take a colectivo heading towards Tulum and ask the driver to drop you off at the entrance to Cenote Chaak Tun. The fare should be around $2 USD per person.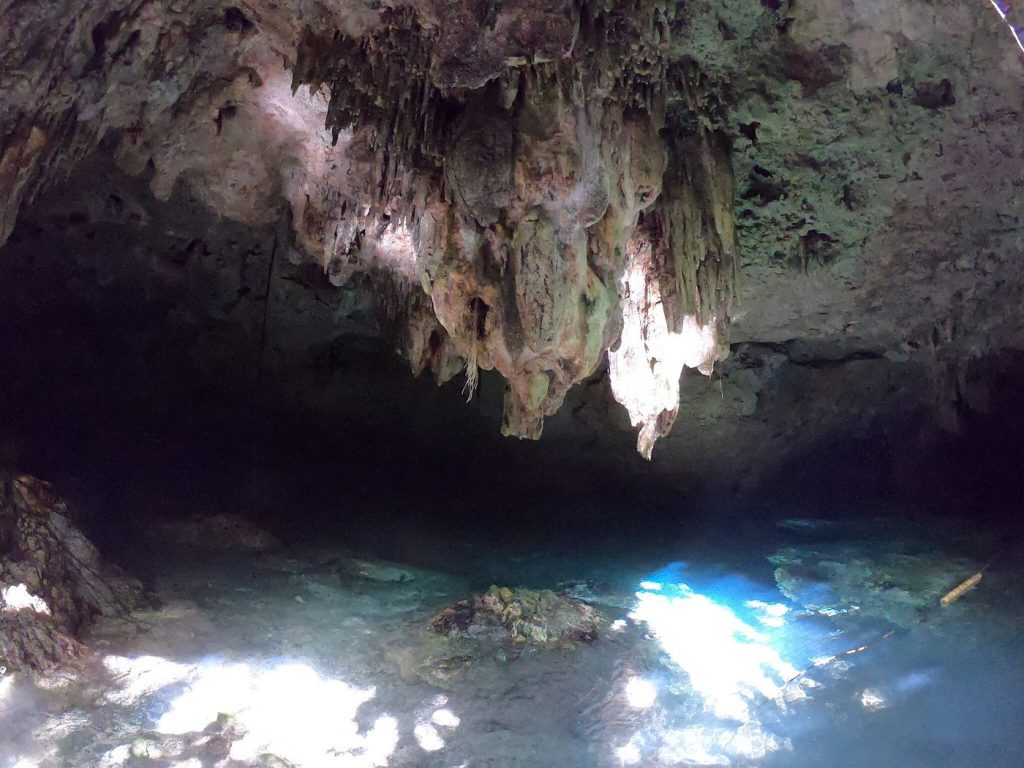 What to Expect During Your Visit
Upon arrival at Cenote Chaak Tun, you'll be provided with all the necessary equipment for your guided tour, which lasts approximately 2 hours. The tour will take you through the two main cenotes, where you'll have the opportunity to swim, snorkel, and marvel at the breathtaking natural formations, such as stalactites and stalagmites. The crystal-clear water and the mesmerizing play of light filtering through the limestone formations create an unforgettable experience.
Please note that, for safety reasons, the use of personal snorkel gear is not allowed, and all visitors are required to wear the provided lifejackets and helmets. Additionally, wearing biodegradable sunscreen is highly recommended to protect the delicate ecosystem.
Cenote Chaak Tun Map