Nestled far from the bustling resorts of Riviera Maya, Cenote Choo Ha is a hidden gem that offers an authentic experience.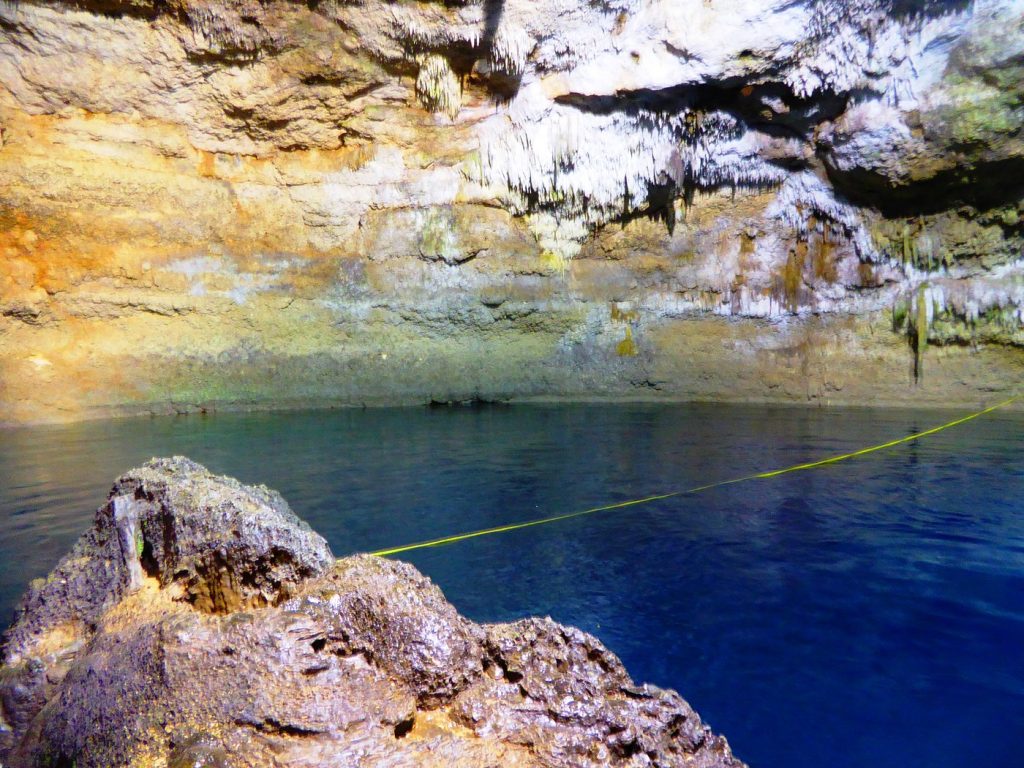 Getting to Cenote Choo Ha
Cenote Choo Ha is located near the town of Coba, approximately 44 kilometers (27 miles) northwest of Tulum. To reach Cenote Choo Ha, you can opt for the following modes of transportation:
Car Rental: Renting a car from Tulum or Cancun is a convenient option. It allows you to explore the region at your own pace. The drive from Tulum takes about 50 minutes, while from Cancun, it takes approximately 2 hours.
Public Transportation: From Tulum, take the ADO bus or a colectivo (shared minivan) to Coba. The journey takes a bit more than 1 hour. Upon reaching Coba, you can hire a taxi or bike to reach Cenote Choo Ha, which is approximately 6 kilometers (3.7 miles) away.
Guided Tours: Several tour operators in Tulum and Cancun offer guided trips to Cenote Choo Ha, often including stops at the nearby Coba ruins and other nearby cenotes.
Opening Hours
Cenote Choo Ha is open to visitors daily from 9:00 AM to 8:00 PM. We recommend arriving early to avoid crowds, particularly during peak tourist season (December through April).
Entrance Fees
The price to enter Cenote Choo Ha is 100 Mexican Pesos (approximately $5 USD) per person as of 2023. This fee includes access to the changing rooms, restrooms, and life jacket rentals. Note that only cash is accepted at the entrance, so be sure to bring enough for your group.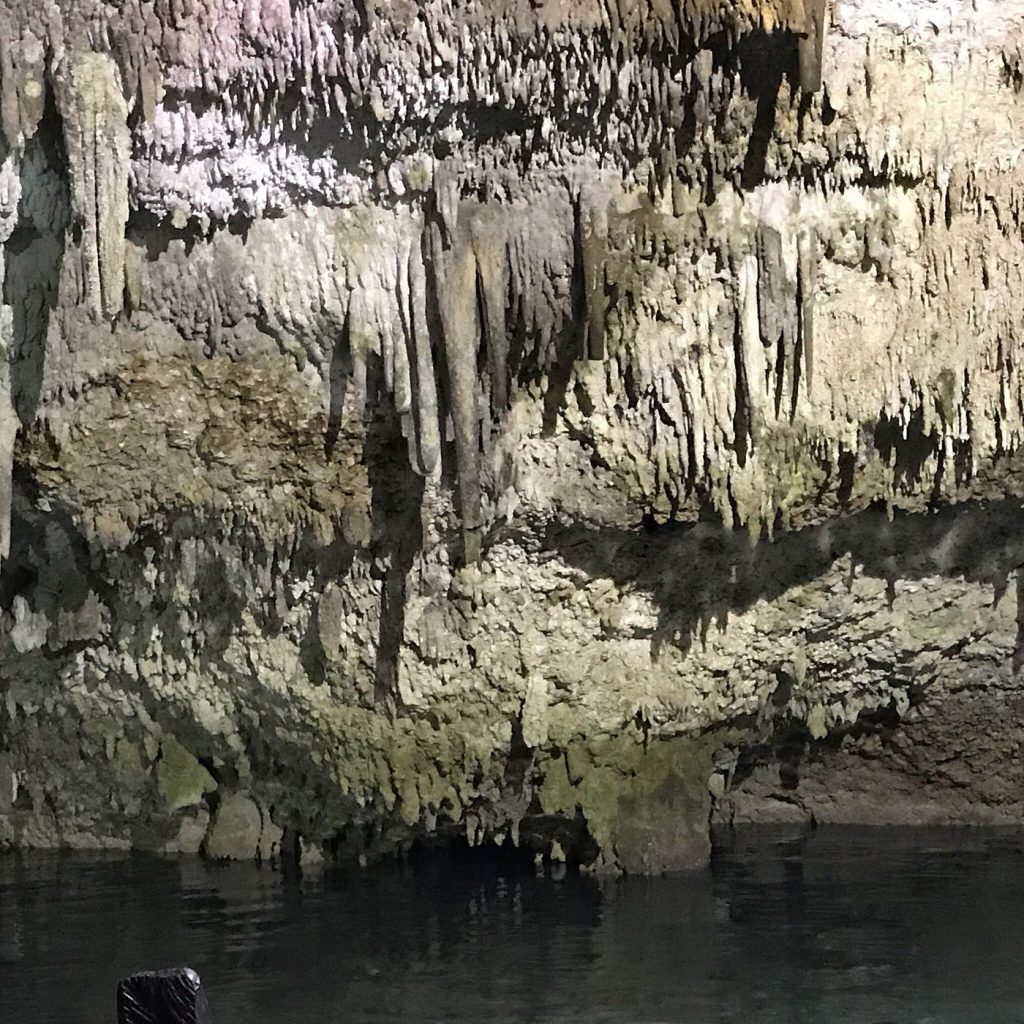 Facilities and Amenities
Cenote Choo Ha offers several facilities for visitors' comfort:
Changing Rooms: There are changing rooms available near the entrance, allowing you to comfortably change into your swimsuit before exploring the cenote.
Restrooms: Clean restrooms are provided near the changing rooms.
Life Jackets: Life jackets are available for rent and are included in the admission fee.
Lockers: Lockers are available for storing your belongings while you swim. However, there might be an additional fee for using them.
Parking: There is a parking area available for visitors arriving by car.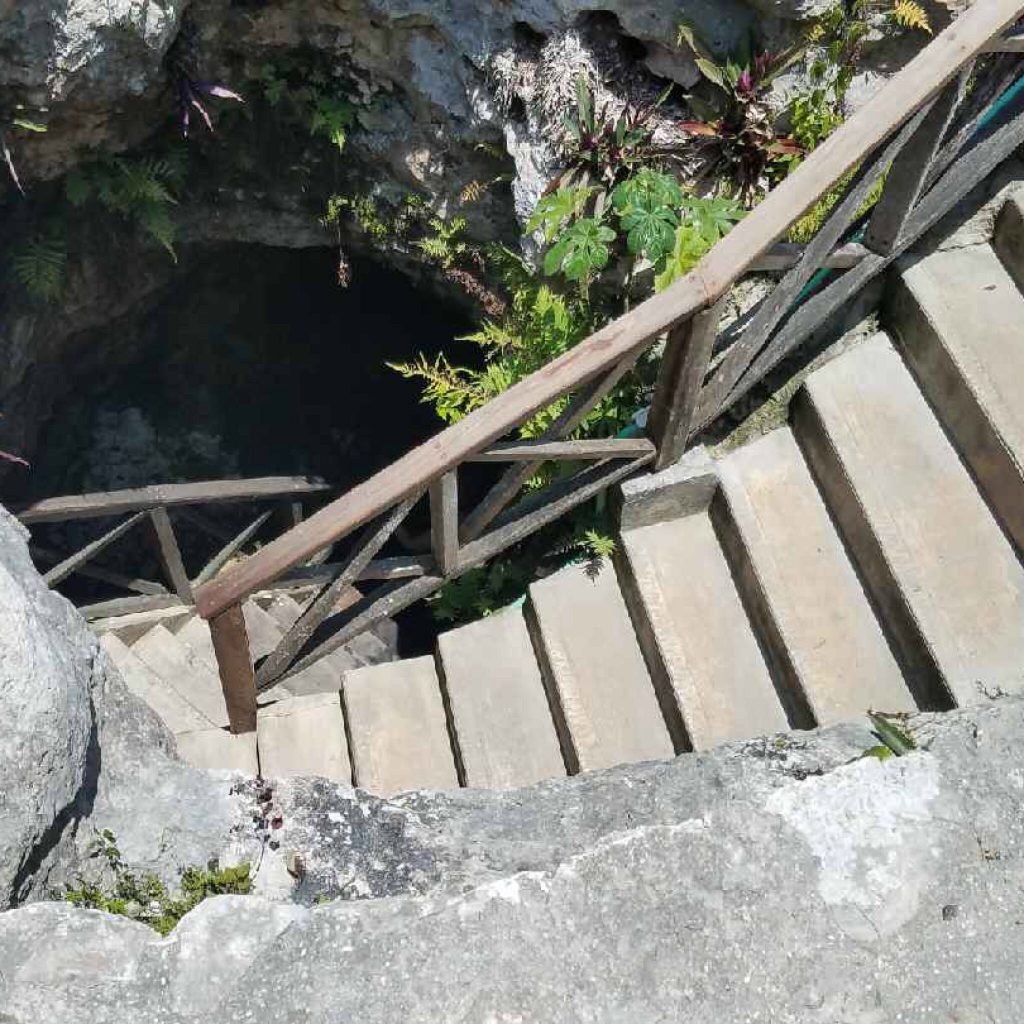 Tips for Visiting Cenote Choo Ha
Wear water shoes: The steps leading down to the cenote can be slippery. Wearing water shoes will provide better traction and help prevent accidents.
Bring your snorkeling gear: Snorkeling in the crystal-clear waters of Cenote Choo Ha offers a mesmerizing experience. Don't forget to pack your snorkeling gear to explore the underwater world.
Avoid using sunscreen or insect repellent: To protect the delicate ecosystem of the cenote, avoid using sunscreen or insect repellent before swimming. If necessary, opt for eco-friendly, biodegradable products.
Stay within the designated swimming area: For your safety, adhere to the designated swimming areas and avoid venturing into restricted zones.
Cenote Choo Ha Map