Cenote Oxman is a popular natural attraction located in the Yucatan Peninsula of Mexico, just outside the town of Valladolid and close to Cenote Dzitnup.
How to Visit Cenote Oxman
Cenote Oxman is situated in the Yucatan Peninsula, near the colonial city of Valladolid, Mexico. It is located on the grounds of Hacienda San Lorenzo Oxman, a historic property with beautiful surroundings that add to the charm of this natural wonder.
From Valladolid:
Cenote Oxman is about 5 kilometers (3.1 miles) southwest of Valladolid. The most common ways to reach the cenote from the city are:
By Car or Bicycle: Drive or bike down Calle 54, heading south from Valladolid. Continue along the road for approximately 4.5 kilometers (2.8 miles), and then turn right onto a dirt road leading to Hacienda San Lorenzo Oxman. Follow the signs for the cenote, which is located on the hacienda grounds.
By Taxi: Taxis are readily available in Valladolid, and the fare to Cenote Oxman should be around $5-10 USD, depending on your starting point.
By Colectivo: Colectivos (shared vans) are a popular and affordable transportation option. From Valladolid, take a colectivo heading towards the nearby village of Dzitnup. Ask the driver to drop you off at the entrance to Hacienda San Lorenzo Oxman. The fare should be around $1-2 USD per person. From the entrance, it's a short walk to the cenote.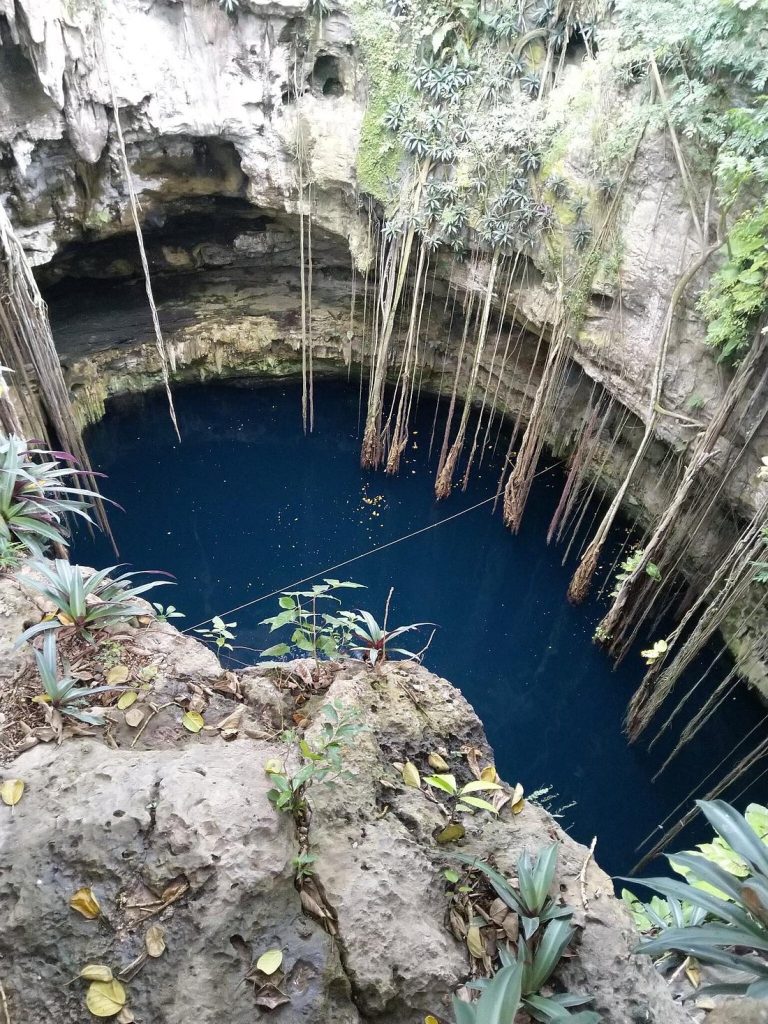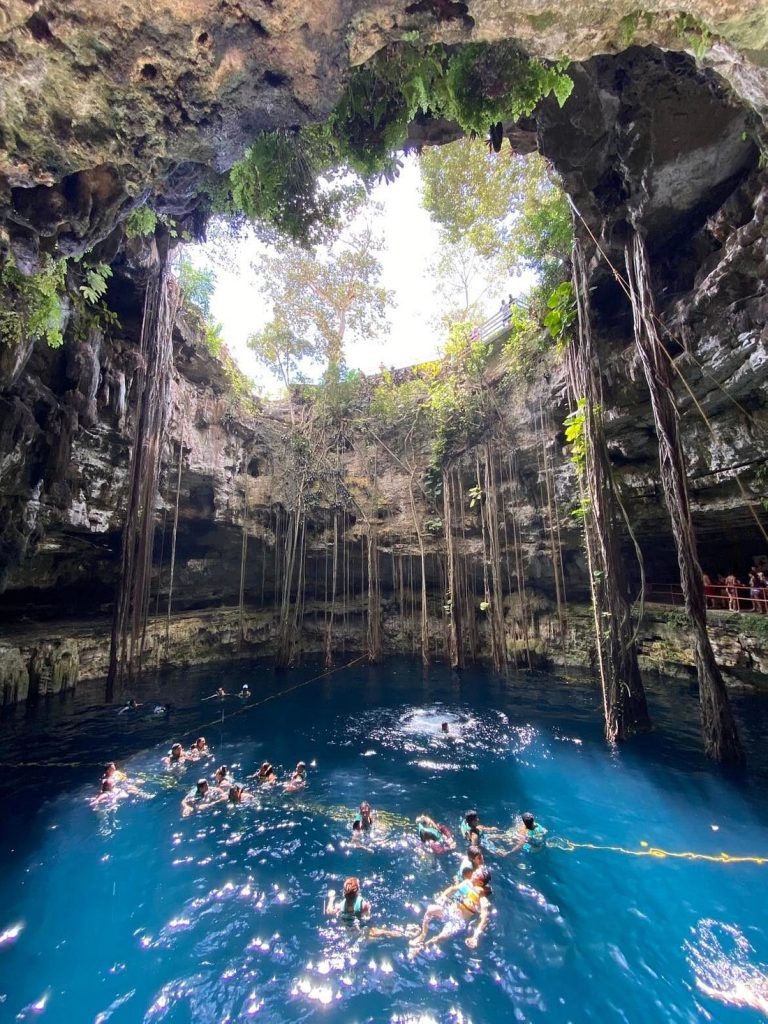 From Cancun, Playa del Carmen, or Tulum:
If you're traveling from Cancun, Playa del Carmen, or Tulum, the first step is to reach Valladolid. Buses operated by ADO are the most convenient option for travelers. Once you arrive in Valladolid, follow the directions mentioned above to get to Cenote Oxman.
From Chichen Itza:
Cenote Oxman is about 45 kilometers (28 miles) east of Chichen Itza. If you have a rental car, take Highway 180 towards Valladolid, and once you reach the city, follow the directions mentioned above to get to the cenote. Alternatively, you can take a bus or taxi from Chichen Itza to Valladolid and then continue to Cenote Oxman using one of the local transportation options.
Opening Hours and Entrance Fee
Cenote Oxman is open daily from 8:00 AM to 5:00 PM. The entrance fee is approximately 150 Mexican pesos per person. Alternatively, you can pay 200 pesos and get a voucher at the on-site restaurant. Cash is typically the only accepted form of payment, so make sure to have local currency on hand.
Facilities and Activities
Visitors to Cenote Oxman can expect a range of facilities to enhance their experience. Amenities include restrooms, changing rooms, and designated areas for picnics. Life jackets are available for rent, providing a safe swimming experience.
The cenote features clear waters, inviting visitors to swim, snorkel, or simply admire the underwater environment. Sunlight filters through the surrounding foliage, creating a serene atmosphere for relaxation and exploration. Although scuba diving is not permitted in Cenote Oxman, there are other cenotes in the region where diving is allowed.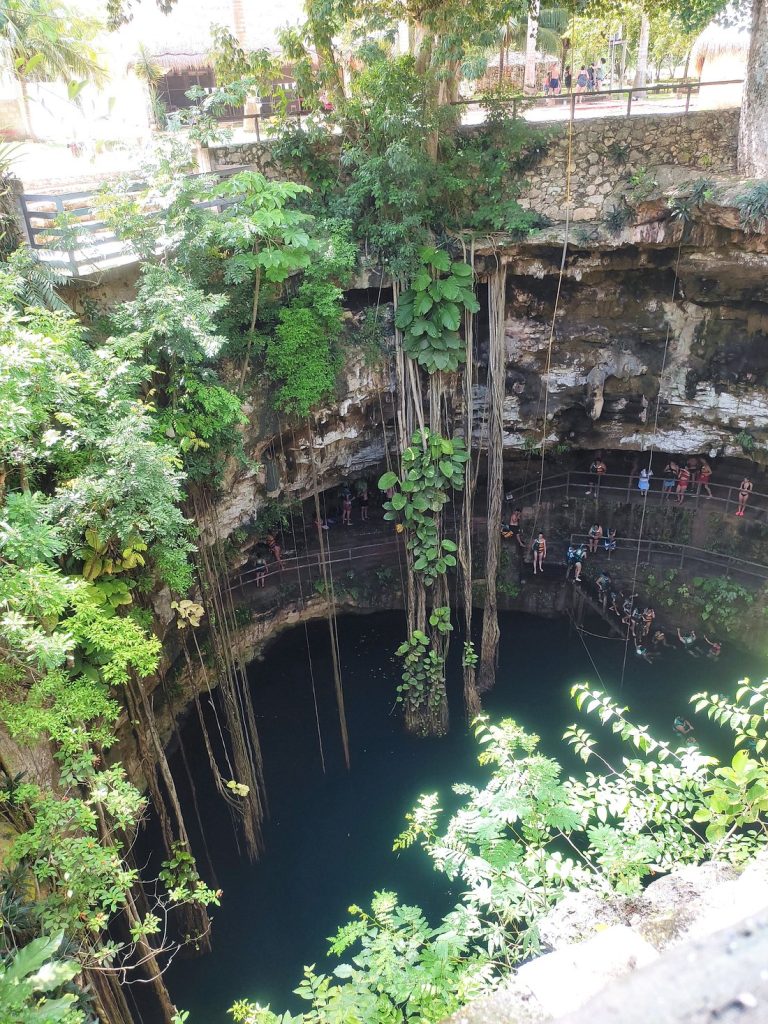 Cenote Oxman Map