Cenote Ek Balam, also known as Cenote Xcanche, is an extraordinary open-air cenote located within the lush jungles of the Yucatan Peninsula, Mexico. Situated just 1.5 kilometers from the ancient Mayan city of Ek Balam, this captivating natural wonder invites you to dive into history, culture, and unrivaled beauty.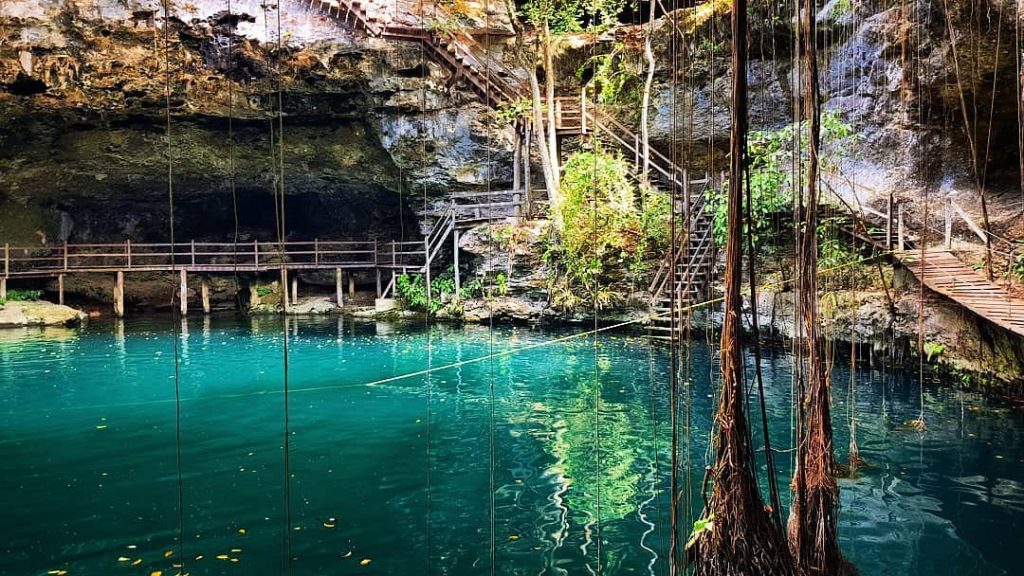 Cenote Ek Balam, an impressive circular sinkhole, boasts crystal-clear waters with depths ranging from 5 to 65 feet (1.5 to 20 meters), making it suitable for swimmers and divers of various skill levels.
As you explore the depths of Cenote Ek Balam, you'll encounter various species of fish, turtles, and birds, enriching your experience with the area's vibrant ecosystem. Moreover, Xcanche cenote is known for its remarkable 85-foot (26-meter) rappel platform, offering adventure-seekers a thrilling descent into its azure waters.
How To Get There
Getting to Cenote Ek Balam, or Cenote Xcanche, is relatively straightforward, as it is conveniently located near the ancient Mayan city of Ek Balam. The cenote is approximately 1.5 kilometers from the archaeological site, and around 27 kilometers (17 miles) north of Valladolid, one of the main cities in the Yucatan Peninsula.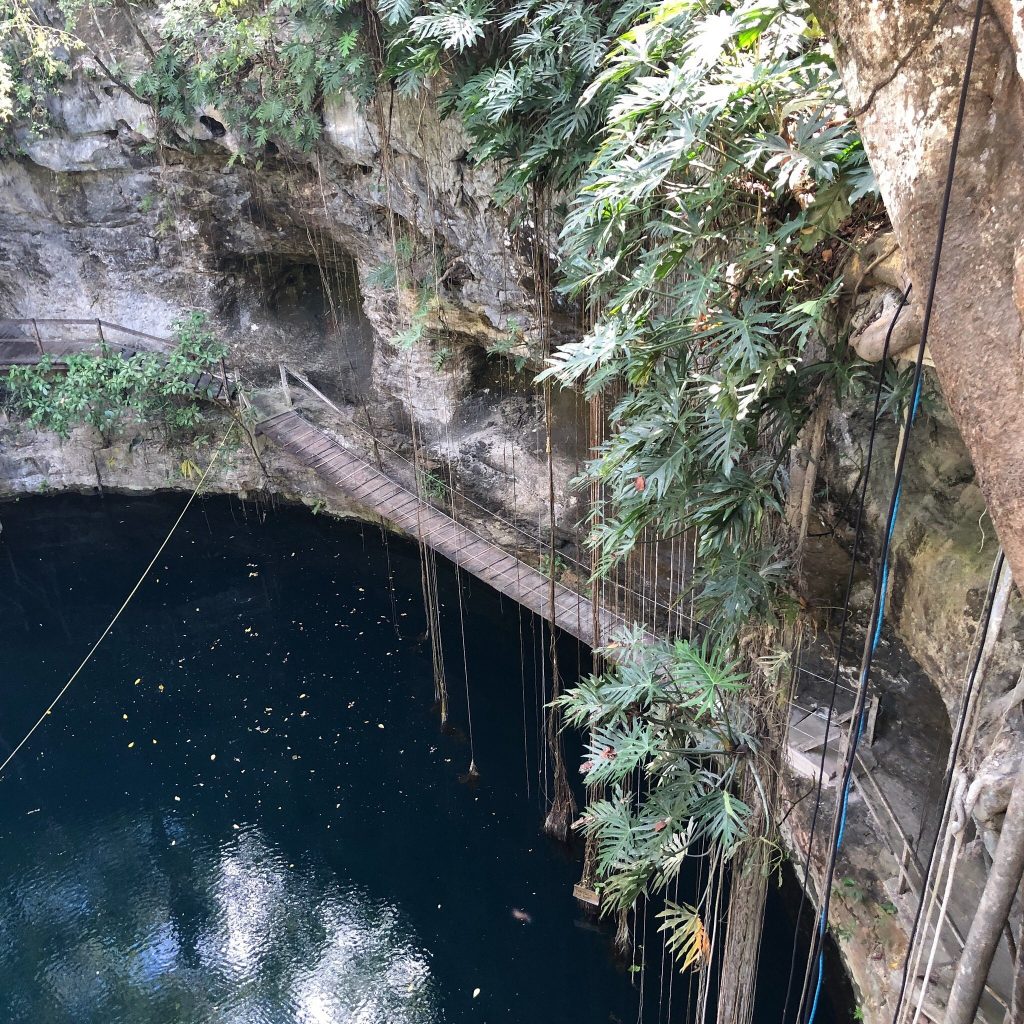 Here are a few ways to reach Cenote Ek Balam:
By car: Renting a car provides the most flexibility in terms of scheduling and exploring the area at your own pace. From Valladolid, take highway 295 towards Tizimin, and after approximately 20 kilometers (12 miles), you'll see the sign directing you to Ek Balam. Follow the road to the Ek Balam archaeological site, and from there, it's a short 1.5-kilometer (0.9-mile) drive to Cenote Ek Balam.
By taxi or private transfer: If you prefer not to drive, you can hire a taxi or arrange a private transfer from Valladolid or nearby towns. This option allows for a comfortable and hassle-free journey.
By colectivo or shared van: For a more budget-friendly option, consider taking a colectivo (shared van) from Valladolid. Colectivos usually depart from a designated location in the city, and the drivers wait for a sufficient number of passengers before departing. This is a popular mode of transportation for both locals and tourists, but keep in mind that the departure times might not be as flexible as having your own car or taking a taxi.
Guided tour: Another option is to join a guided tour that includes transportation to and from Cenote Ek Balam, as well as the Ek Balam archaeological site. These tours often depart from Valladolid, Cancun, Playa del Carmen, or Merida, and can provide a comprehensive experience, including a knowledgeable guide and sometimes even meals.
Once you arrive at the Ek Balam site, you can either walk or rent a bicycle to cover the 1.5-kilometer (0.9-mile) distance to the cenote. There is also a tractor-pulled cart service available for a small fee.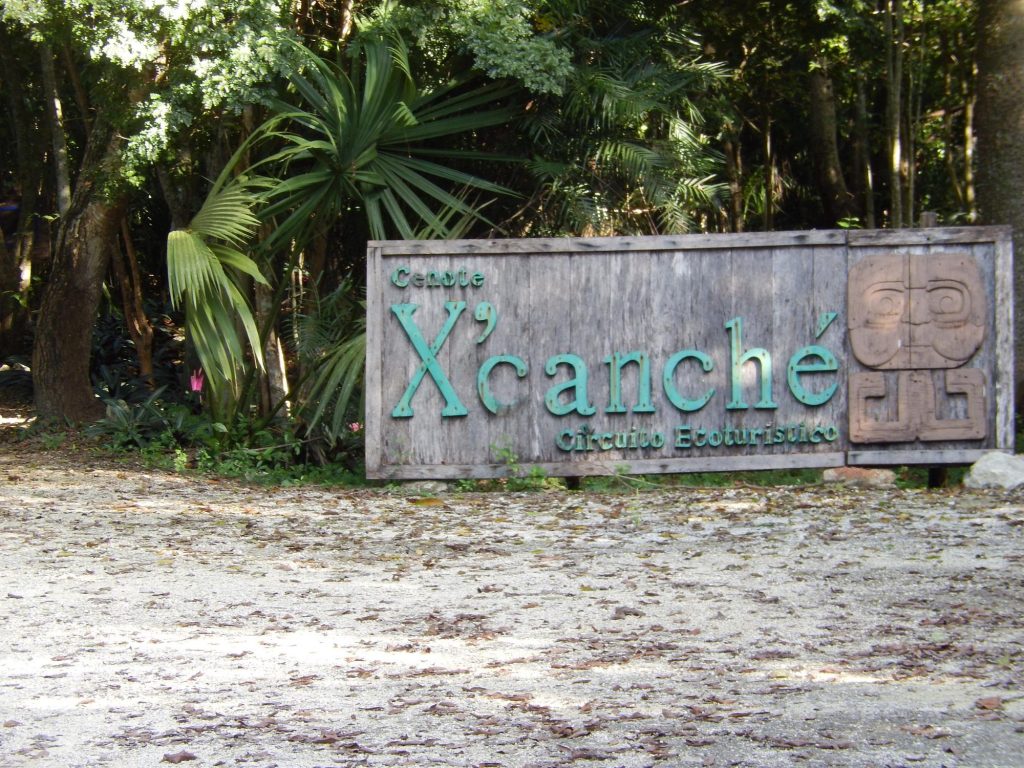 Opening Hours and Entrance Fee
The price to enter the Xcanche Cenote is 170 pesos for an adult as of 2023. Prices are subject to change.
The cenote is open for visitors every day from 8:00 AM to 5:00 PM.
Cenote Ek Balam Map