Cenote Suytun, one of the most picturesque and enchanting cenotes in the Yucatan Peninsula, has long been a popular destination for tourists and locals alike. Located just 10 kilometers east of the city of Valladolid, a small colonial town in Mexico, Cenote Suytun offers visitors the chance to experience a true natural wonder. It is a semi-open cenote, meaning there is a small opening at the top where the sunshine partially gets in.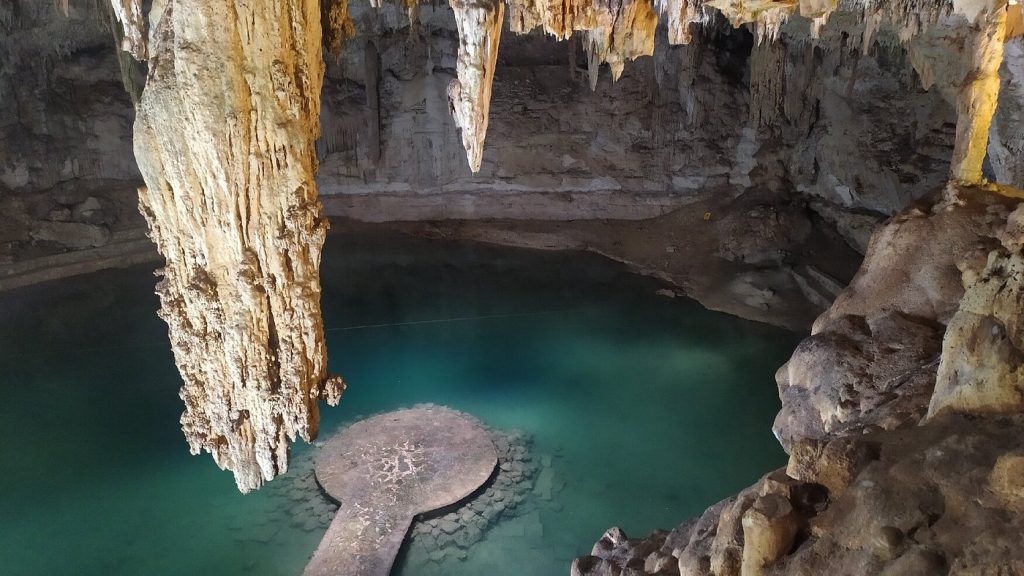 A Brief History of Cenote Suytun
The word "cenote" is derived from the Mayan word "dz'onot," meaning "sacred well" or "abysmal water." Cenotes are natural sinkholes created by the collapse of limestone bedrock, exposing the groundwater beneath. The Yucatan Peninsula is home to over 6,000 cenotes, which played a crucial role in the Mayan civilization's religious and daily life.
Cenote Suytun, with its impressive stalactite formations and crystal-clear waters, has been a sacred site for the Mayans for centuries. It is strongly believed that the cenote was used for ceremonial purposes, as offerings and artifacts have been discovered in its depths.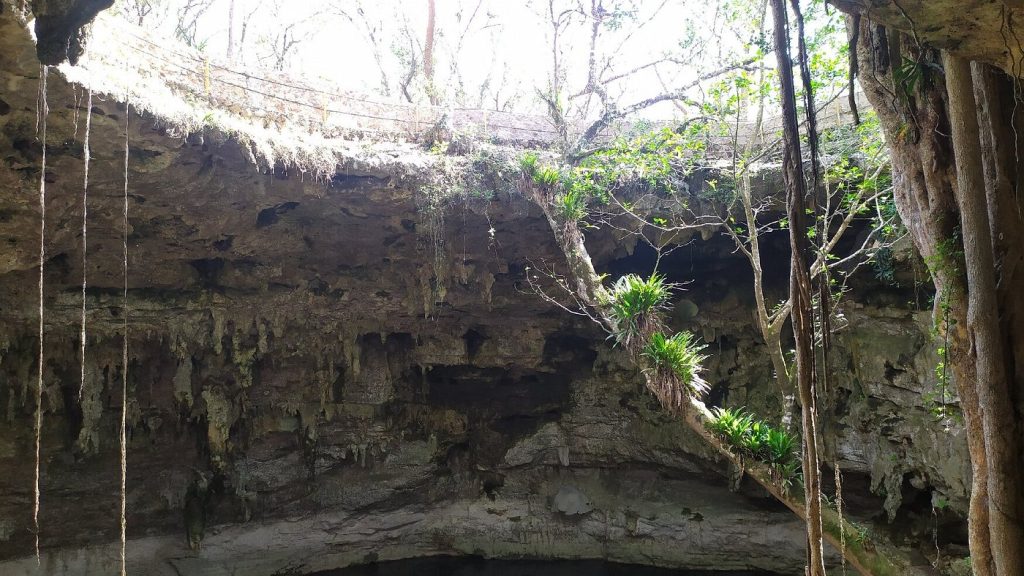 Opening Hours and Entrance Fees
Cenote Suytun is open to the public daily from 9:00 AM to 5:00 PM, while the last entrance is at 4:30 PM. It is recommended to arrive early in the day to avoid crowds and enjoy a more peaceful experience, or between noon and 1 PM when the sun shines in through the small opening as it is directly overhead
As of 2023, the entrance fee for Cenote Suytun is 120 Mexican pesos (approximately 6.50 USD) per person. This fee grants you access to the cenote, the surrounding park area, and basic facilities such as restrooms and changing rooms. Please note that prices may change, and it is advisable to check for updated information before planning your visit.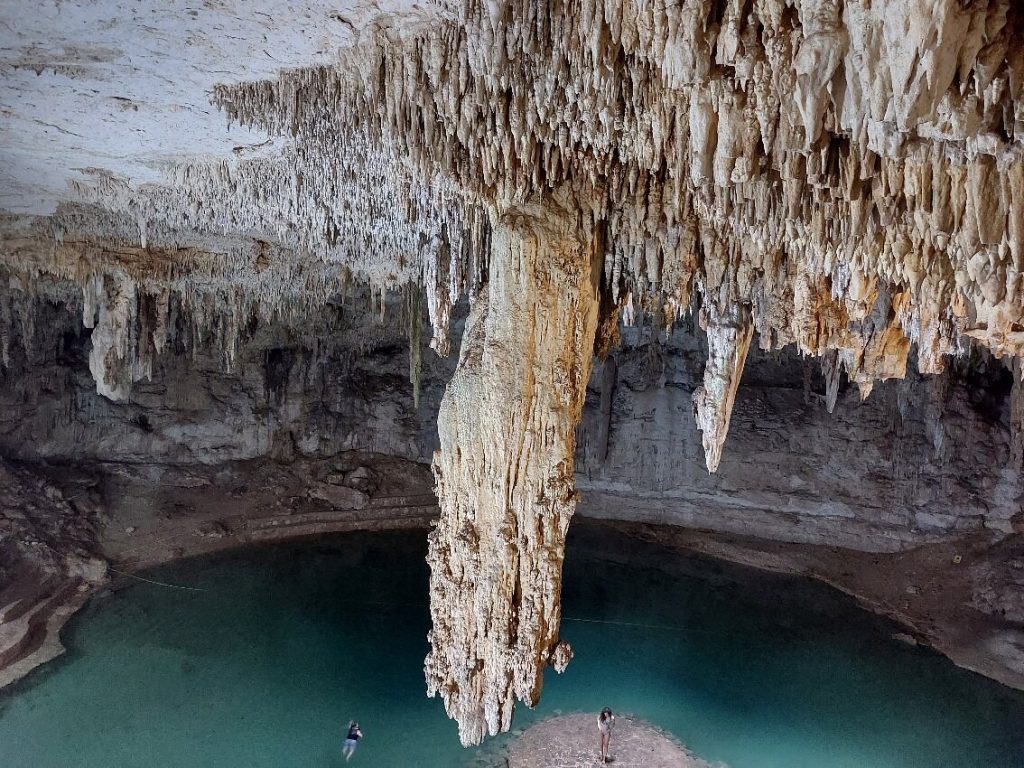 What to Expect at Cenote Suytun
Upon entering the cenote, visitors descend a spiral stone staircase that leads to a large, cavernous chamber. The cenote is partially covered, allowing a single beam of sunlight to pierce through the opening and illuminate the turquoise waters below. 
The water in Cenote Suytun is relatively shallow, with an average depth of 5 meters (16 feet) but there are parts where it is only 1 meter deep. This is in stark contrast with most cenotes that can be very deep. The cenote is perfect for swimming and snorkeling, as the clear waters provide excellent visibility to observe the fascinating rock formations and small fish species that inhabit it.
Getting There
To reach Cenote Suytun, you can either rent a car and drive from Valladolid, which takes approximately 15 minutes, or take a colectivo (shared van) from the city center. The colectivo usually costs around 30 MXN (approximately 1.50 USD) per person. The entrance to Cenote Suytun is well-signposted and easily accessible from the main road.
Cenote Suytun Map