Cenote Tankach-Ha is a true hidden gem, found a bit on the off-the-beaten-track.
The name Tankach Ha has its roots in the Yucatec Mayan language. "Tankach" translates to "deep place," and "Ha" means "water." Thus, Tankach Ha refers to a deep body of water, which aptly describes this cenote, as you will need to climb down some stairs to reach it.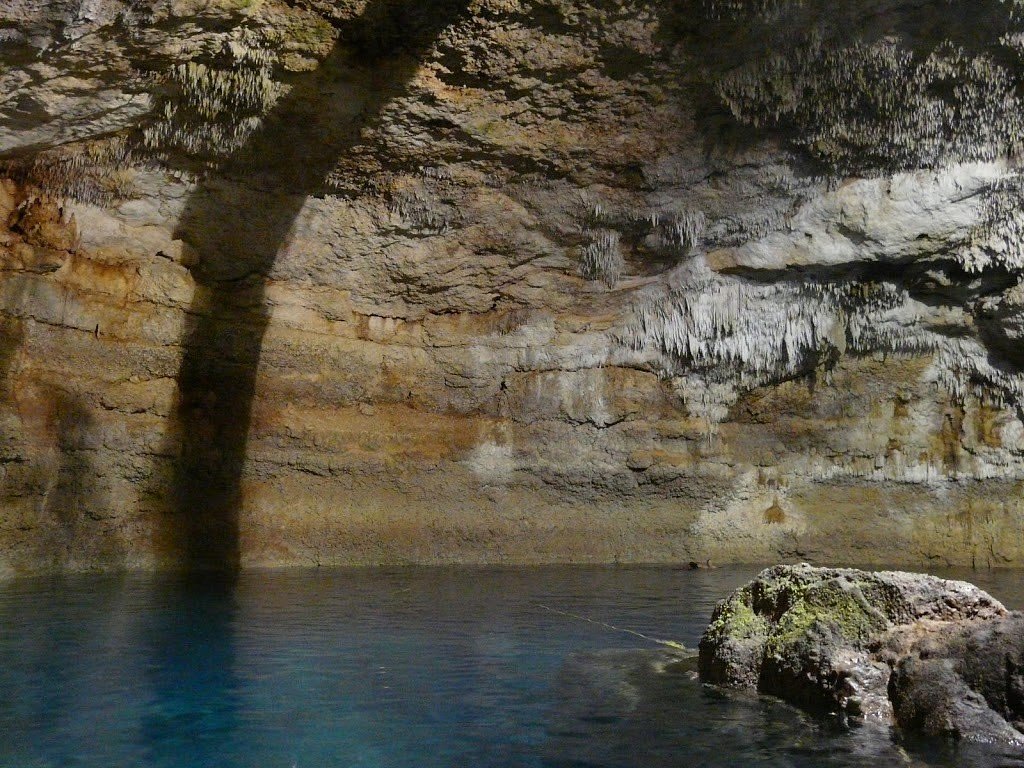 Where Is Tankach-Ha Located
Nestled in the lush jungle near the ancient Mayan city of Coba, Cenote Tankach Ha is a neighbor to another popular cenote – Cenote Choo Ha. Both cenotes are located just a short drive away from Coba, making them a perfect addition to your itinerary when visiting this famous archeological site.
Cenote Tankach Ha is about 6 kilometers (3.7 miles) from Coba. To get there, you have a few options:
Rent a car: The most convenient way to reach Cenote Tankach Ha is by renting a car from Tulum or Playa del Carmen. The drive takes about 45 minutes from Tulum and about 1.5 hours from Playa del Carmen. Follow the signs to Coba, and once you are near the archaeological site, you will see signs directing you toward the cenotes.
Colectivo or shared taxi: Another option is to take a colectivo (shared taxi) from Tulum or Playa del Carmen to Coba. From the Coba ruins' entrance, you can either rent a bike, hire a taxi, or even walk to the cenotes.
Guided tour: Many tour operators offer guided excursions to the Coba ruins, Cenote Tankach Ha, and Cenote Choo Ha. This option is ideal for those who prefer a hassle-free experience with knowledgeable guides providing insights into the history and significance of these sites.
Cenote Tankach-Ha Prices and Opening Hours
Tankach-Ha is a very affordable cenote, thanks to its location far away from the tourism centers of Riviera Maya. An entrance fee for an adult costs only $100 MXN (around $5) per adult as of 2023 but prices are subject to change.
Open daily from 09:00 to 20:00.
Cenote Tankach Ha Map