Cenote Hubiku is a magnificent natural wonder located in the Yucatan Peninsula of Mexico. Hubiku is one of the most beautiful and popular cenotes in the region.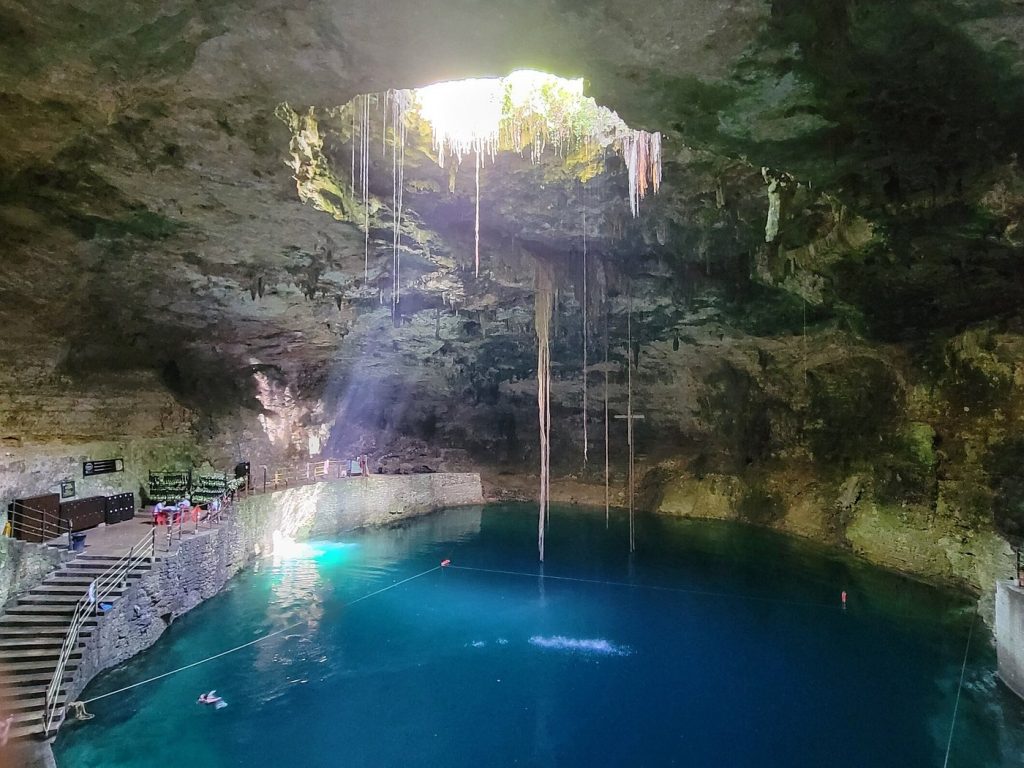 Getting to Cenote Hubiku
Cenote Hubiku is situated near the town of Temozón, approximately 20 kilometers (12.4 miles) northeast of the ancient Mayan city of Valladolid. To reach Cenote Hubiku, you can:
Rent a car: The most convenient option is renting a car and driving to the cenote. From Valladolid, take Highway 295 to Temozón, and then follow the signs to Cenote Hubiku. The journey takes approximately 30 minutes.
Take a taxi: You can hire a taxi from Valladolid to Cenote Hubiku. Negotiate a round-trip fare with the driver, which should cost around 300-400 MXN ($15-$20 USD).
Book a guided tour: Many tour operators in Valladolid and nearby cities like Cancun and Playa del Carmen offer day trips to Cenote Hubiku, often combined with a visit to the nearby Ek Balam archaeological site.

Opening Hours
Cenote Hubiku is open daily from 9:00 AM to 5:00 PM. It's recommended to arrive early to avoid crowds, as this cenote is a popular destination for tourists and locals alike.
Admission Fee
The entrance fee for Cenote Hubiku is 200 MXN ($10 USD) per person as of 2023. This includes access to the cenote, the on-site restaurant, and the Mayan village exhibit.
Specific Information about Cenote Hubiku
Depth: Cenote Hubiku is a deep, cavernous cenote, with its maximum depth reaching approximately 40 meters (131 feet). However, the main swimming area is shallower, with an average depth of about 5 meters (16 feet), making it suitable for swimmers of all levels.
Water Temperature: The water in Cenote Hubiku is refreshingly cool, with a year-round temperature of approximately 24-26°C (75-79°F). This makes it a popular spot to escape the heat and humidity of the Yucatan Peninsula.
Water Clarity: The water in Cenote Hubiku is crystal-clear, with excellent visibility. The cenote's limestone-filtered water provides a unique and stunning underwater experience for swimmers and snorkelers.
Facilities: Cenote Hubiku offers a range of facilities for visitors, such as restrooms, changing rooms, lockers, and life jacket rentals. There's also an on-site restaurant serving traditional Mexican cuisine, a souvenir shop, and a small Mayan village exhibit, where you can learn about the culture and history of the Mayan people.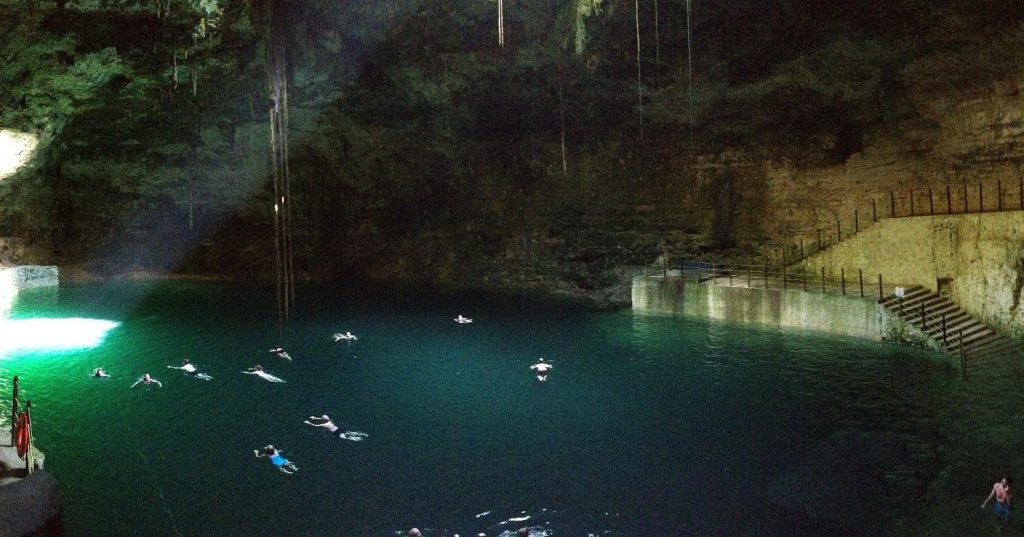 Tips for Visiting Cenote Hubiku
Bring your own snorkeling gear if you wish to explore the underwater world of Cenote Hubiku. There are also rental options available on-site.
Wear water shoes to protect your feet from rocks.
Cenote Hubiku Map