Also known as Mayan Blue, Cenote Escondido is a tranquil oasis that beckons visitors with its inviting azure waters and serene atmosphere. Situated not far from Gran Cenote and Cenote Calavera, Escondido is different as it is a large open-air water body.
Nestled just outside Tulum, Cenote Escondido is an open-air cenote offering an unparalleled escape from the typical tourist hotspots. Surrounded by dense vegetation and a rich array of wildlife, this secluded sanctuary provides a truly immersive experience in nature. The cenote boasts multiple sections with varying depths, catering to swimmers, snorkelers, and divers alike, and creating an environment perfect for both relaxation and adventure.
With underwater caves, caverns, and passages waiting to be explored, Cenote Escondido is a haven for those seeking to uncover the mysteries of the underwater world. Its crystal-clear waters allow for incredible visibility, ensuring that visitors can fully appreciate the captivating beauty of the submerged landscape and the fascinating aquatic life that calls this cenote home.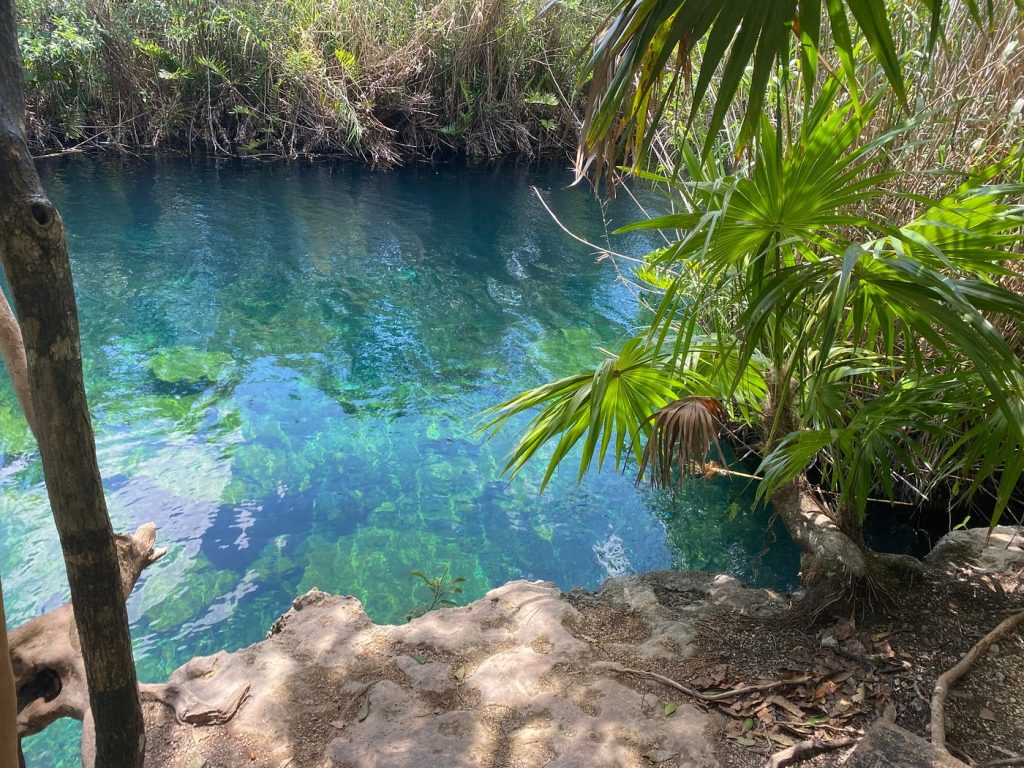 Cenote Escondido Opening Hours and Prices
Cenote Escondido is open daily from 9:00 AM to 5:00 PM.
When you purchase a ticket to enter Cenote Escondido, you also get access to Cenote Cristal nearby. The price to visit both cenotes is 200 MXN as of 2023.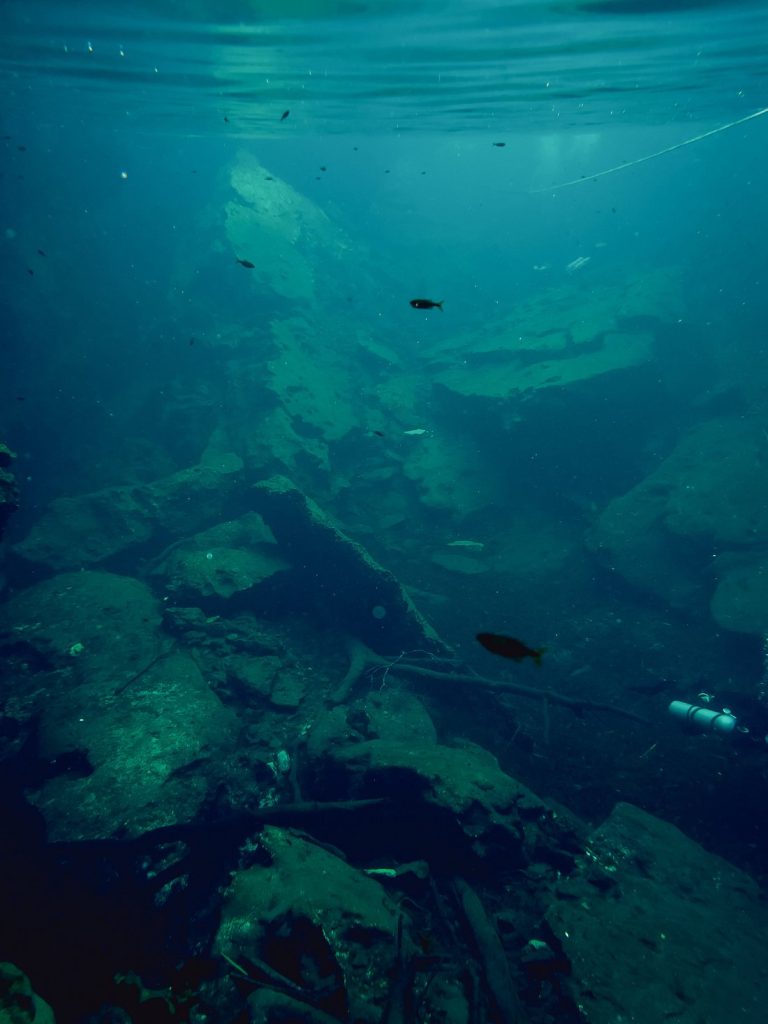 Cenote Escondido Map