Nestled in one of the busiest areas of Riviera Maya, Cenote Cristalino offers a mesmerizing experience for nature lovers and adventure seekers alike. Boasting crystal-clear waters, lush surroundings, and captivating geological history, this cenote is an ideal destination for a day trip.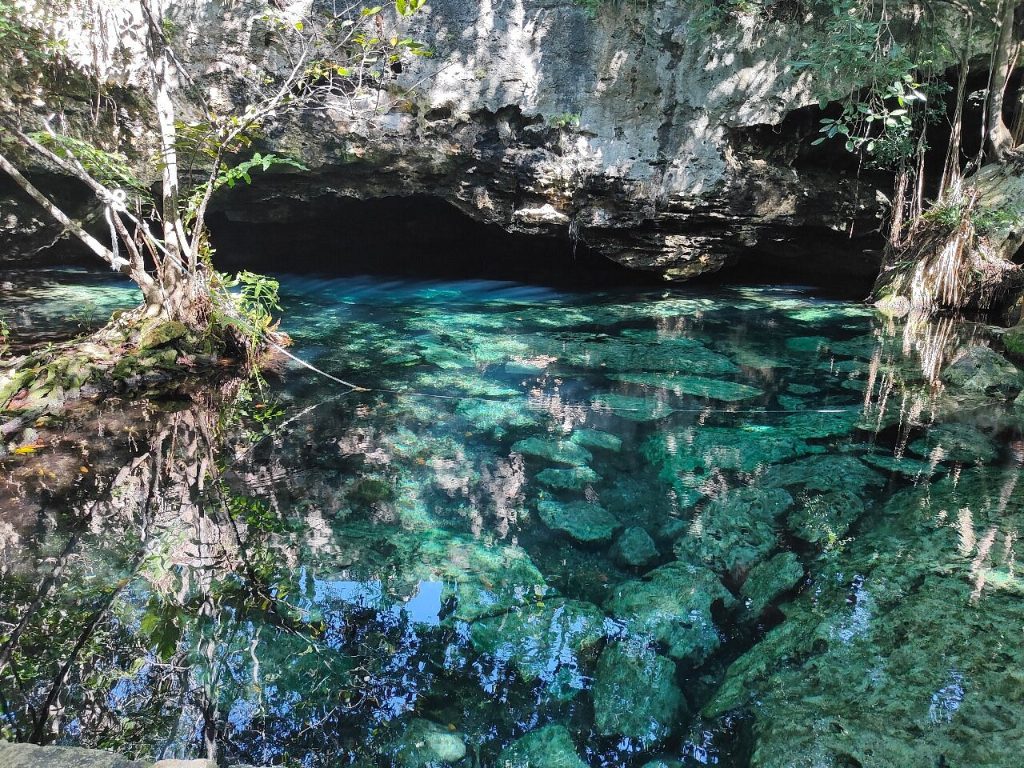 Getting There
Cenote Cristalino is conveniently located just 22 kilometers (14 miles) south of Playa del Carmen and 32 kilometers (20 miles) north of Tulum along Highway 307. Easily accessible by car, this popular spot is situated close to other renowned cenotes such as Cenote Azul and Cenote Eden, making it a perfect addition to your cenote-hopping itinerary.
If you prefer public transportation, colectivos (shared vans) run frequently between Playa del Carmen and Tulum, stopping at various points of interest along the way. Simply ask the driver to drop you off at Cenote Cristalino. Alternatively, taxis and private transfers can be arranged from nearby cities or your accommodation.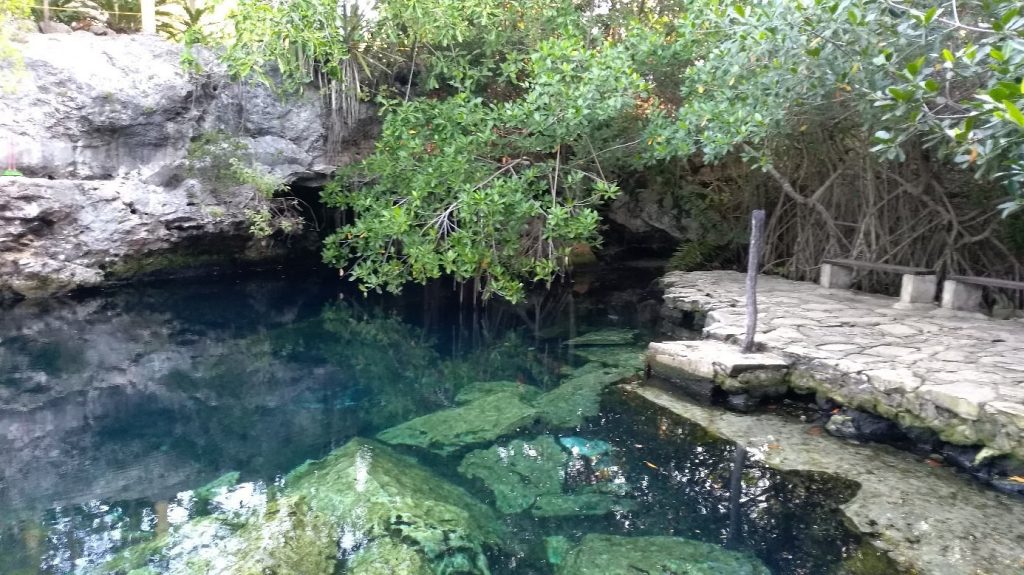 Things To Do at Cenote Cristalino
Cenote Cristalino offers a variety of activities catering to visitors of all ages and skill levels:
Swimming and Snorkeling: Immerse yourself in the cenote's refreshing waters and explore the vibrant aquatic life beneath the surface. The transparent waters provide excellent visibility for snorkeling, revealing colorful fish, intricate rock formations, and submerged foliage.
Cliff Jumping: For the more adventurous, Cenote Cristalino features a designated cliff jumping area with varying heights, allowing thrill-seekers to take a plunge into the deep, clear waters below.
Lounging and Relaxing: If you prefer a more laid-back experience, the cenote is surrounded by a well-maintained garden area with sunbeds, palapas, and hammocks, making it an idyllic spot for sunbathing, picnicking, or simply unwinding amid nature.
Photography: The striking beauty of Cenote Cristalino, with its crystalline waters and lush vegetation, creates a picturesque setting for capturing memorable photos of your visit.
Opening Hours and Entrance Fee
Cenote Cristalino is open daily from 8:00 AM to 6:00 PM, ensuring ample time for you to enjoy its enchanting environment. The entrance fee as of 2023 is $150 pesos for kids and $200 pesos for adults, and it covers access to the cenote and its facilities.
While life jackets and snorkeling gear are available for rent on-site, visitors are encouraged to bring their own equipment if possible to ensure a comfortable and personalized experience. Additionally, remember to pack eco-friendly sunscreen, insect repellent, a towel, and a reusable water bottle to minimize your environmental impact during your visit.
Cenote Cristalino Map