Cenote Xcajum is a breathtaking cenote, located half an hour north of Chichen Itza and very close to the municipality of Dzitás.
The name "Xcajum" means "The Place of Sounds," probably because of the echo that can be heard inside the walls sometimes.
Cenote Xcajum is an open cenote characterized by its partially exposed surface and impressive dome-like structure.
Cenote Xcajum is situated next to road 79. While it is served by ADO, and public buses, it is best to hire a car or a guided tour to get to it.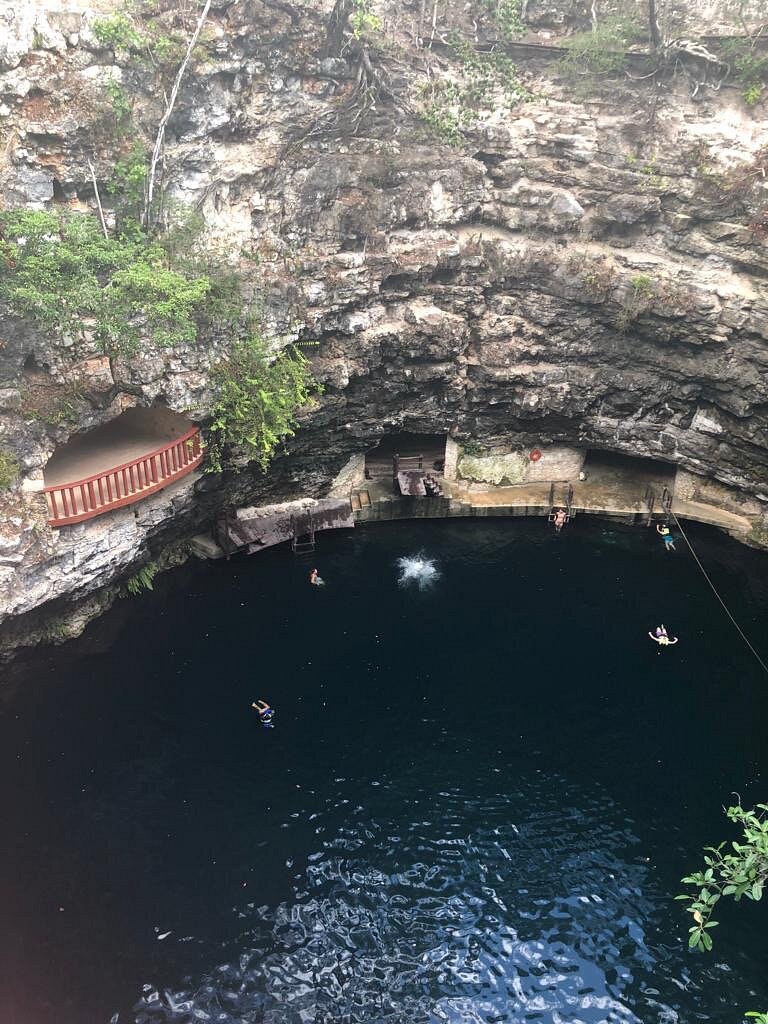 Cenote Xcajum Price
An adult ticket to Xcajum costs 110 Mexican pesos, and children under 8 pay 55 pesos only.
Opening Hours:
Cenote Xcajum is open daily between 09:00 AM to 18:00 PM
Cenote Xcajum Map