Cenote Takbelum, also known as Tak Be Lum or Tak Be Lum, is a breathtaking natural wonder that has captivated the hearts of diving enthusiasts from around the world.
Cenote Takbelum is nestled in the heart of Mexico's Yucatan Peninsula, near Tulum, and just 45 minutes south of Playa del Carmen. It is also very close to Cenote Dos Ojos.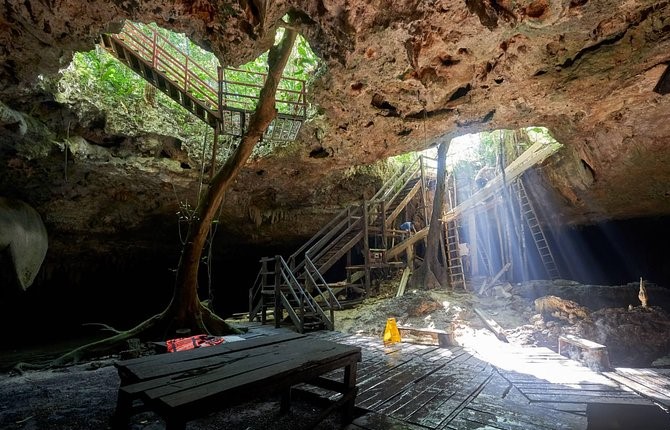 Diving at Cenote Takbelum
Cenote Takbelum is a popular destination for divers, thanks to its crystal-clear waters, stunning stalactite and stalagmite formations, and rich biodiversity. The cenote is suitable for divers of all skill levels, making it a perfect location for those who are new to cave diving or experienced divers seeking a new challenge.
The cenote has two main entrances, each leading to different sections of the underwater caverns. The shallow entrance is perfect for snorkeling and beginner divers, offering a glimpse of the cenote's otherworldly beauty without venturing too deep.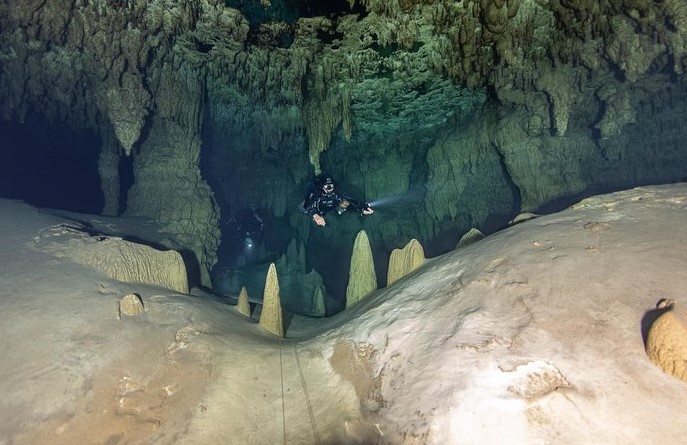 Underwater, you'll be mesmerized by the striking formations that adorn the walls, ceiling, and floor of the caverns. The play of light through the water creates a dreamlike atmosphere that highlights the natural beauty of the cenote.
Cenote Takbelum is also home to an array of aquatic life, including freshwater fish, turtles, and crustaceans. Keep an eye out for the elusive blind cavefish, a species uniquely adapted to life in the darkness of underwater caves.
Cenote Takbelum Map