Cenote Calavera, also known as the "Temple of Doom," is a unique and captivating natural attraction located near the ancient Mayan city of Tulum, Mexico. This cenote, which derives its name from the Spanish word for "skull," is a must-visit destination for those intrigued by the mystical allure of cenotes and their vital role in the Mayan civilization.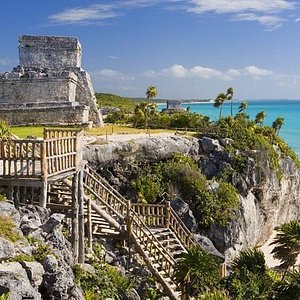 History and Geology
Cenotes, which are natural sinkholes formed by the collapse of limestone bedrock, have long played a vital role in the Mayan civilization, serving as sources of freshwater and sites of ritual ceremonies. Cenote Calavera is no exception, and its proximity to the ancient city of Tulum suggests its historical significance.
Cenote Calavera boasts three distinct openings at the surface that resemble the eye sockets and mouth of a skull—hence the name "Calavera." The largest opening, measuring approximately 10 meters in diameter, allows sunlight to penetrate and illuminate the clear turquoise waters below, creating an enchanting atmosphere.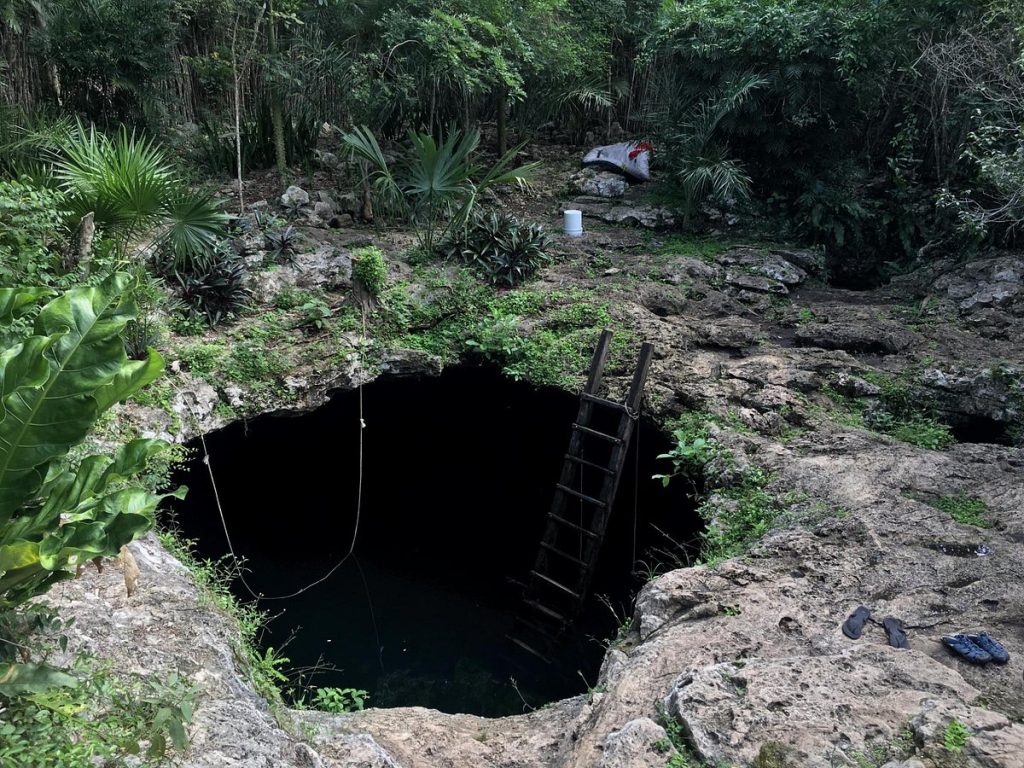 Cenote Calavera is located approximately 4 kilometers from the center of Tulum, making it easily accessible by car, taxi, or bike. As it is privately owned, there is an entrance fee of 250 Mexican Pesos, which is subject to change. The cenote is open daily from 9 a.m. to 5 p.m., though it is advisable to arrive early to avoid crowds and enjoy the serene atmosphere.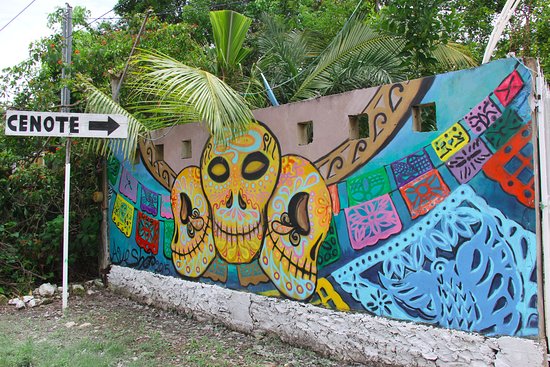 What To Do at Cenote Calavera
Snorkeling: The crystal-clear waters of Cenote Calavera provide an ideal environment for snorkeling. The cenote has a maximum depth of approximately 16 meters, and visitors can expect to see an abundance of marine life, including colorful fish and turtles. Snorkeling equipment is available for rent on-site.
Scuba Diving: Cenote Calavera is an excellent location for both beginner and advanced divers, offering unique underwater experiences. For experienced divers, the cenote is connected to an extensive underground cave system, providing opportunities to explore its labyrinthine passages. Dive shops in Tulum often organize guided dive tours to the cenote.
Cliff Jumping: For the more adventurous visitors, Cenote Calavera offers the thrill of cliff jumping from various heights. The largest opening provides a platform for jumps of up to 5 meters, while the smaller openings offer jumps of approximately 3 meters. Safety should be the top priority, and visitors should always exercise caution when attempting to cliff-jump.
Calavera Cenote Map