Cenote Xux Ha, also spelled as X'ux Ha and sometimes known as Cenote Xux Huh is a stunning natural wonder, offering visitors both adventure and tranquility in equal measure. Its name can be translated as Honeycomb Water. Located not far away from Valladolid, Xux Ha is part of a larger network of underwater cenotes. The crystal-clear waters and awe-inspiring geological formations make Cenote Xux Ha a must-visit destination.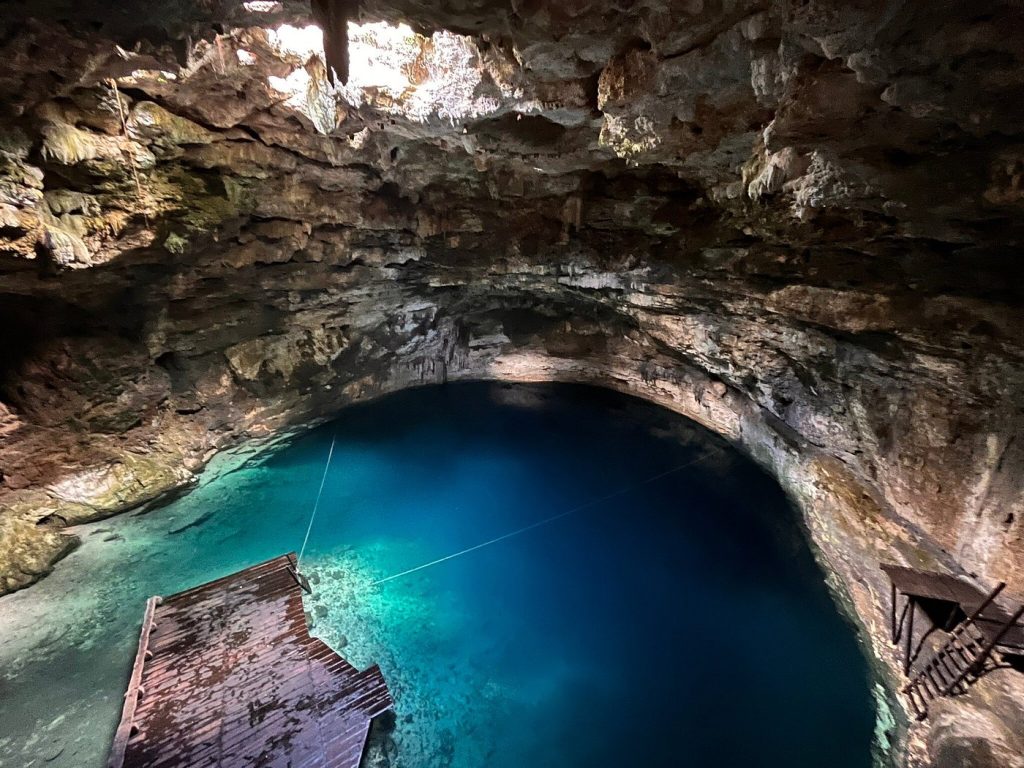 What sets Cenote Xux Ha apart from other cenotes in the region is its impressive size and shape, resembling a cathedral-like cavern. The enormous, semi-open dome allows natural light to filter through, illuminating the water and casting a mesmerizing glow on the stalactites and stalagmites. The lush vegetation surrounding the cenote further adds to the breathtaking atmosphere, transporting visitors to a world that feels both ancient and otherworldly.
Opening Hours and Admission
Cenote Xux Ha is open to the public from 8:00 AM to 5:00 PM daily, allowing for plenty of time to explore and soak in the serene ambiance. The admission fee for adults is $150 MXN, while children under the age of 12 enjoy a discounted rate of $80 MXN. Guided tours are available for an additional cost, providing a wealth of information about the cenote's history, geology, and local flora and fauna.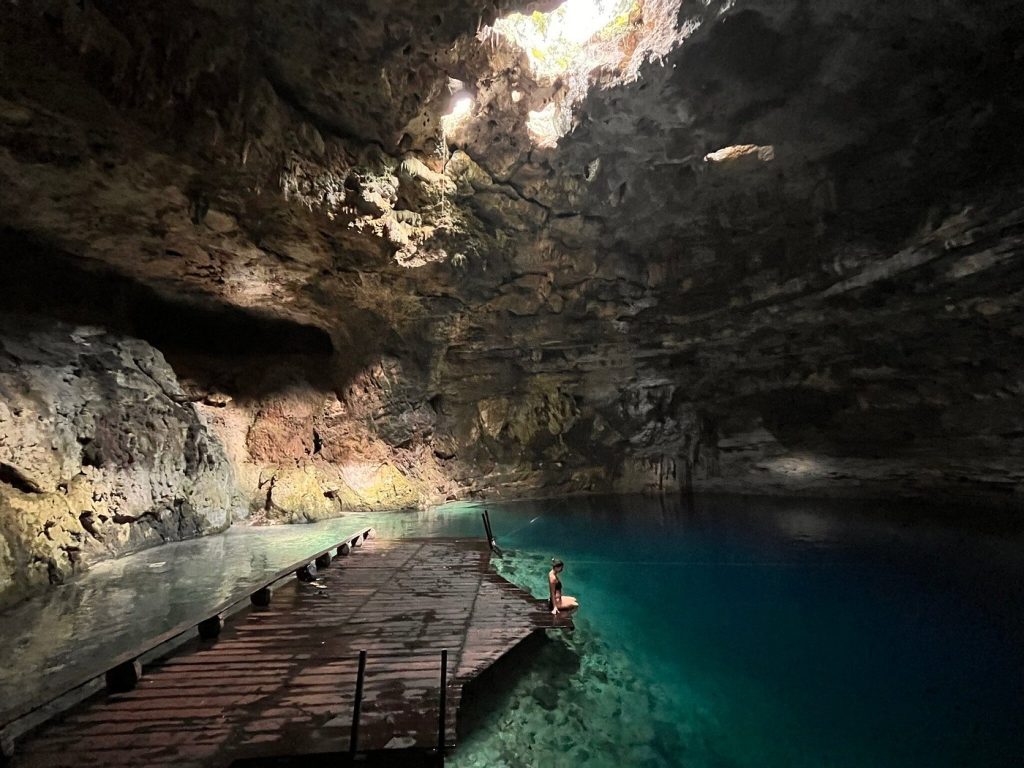 Things to Do at Cenote Xux Ha
Swimming and Snorkeling: The crystal-clear waters of Cenote Xux Ha are perfect for swimming and snorkeling, allowing visitors to observe the fascinating underwater landscape and vibrant marine life up close. The cenote is home to numerous fish species, freshwater turtles, and even the occasional inquisitive iguana.
Scuba Diving: For the more adventurous, Cenote Xux Ha offers an incredible scuba diving experience, with its intricate network of underwater passages and caverns waiting to be explored. Certified divers can marvel at the geological wonders hidden beneath the surface and encounter unique wildlife in this extraordinary environment.
Overall, Xux-Ha is one of the best cenotes in Yucatan. It is well-maintained, reasonably cheap, and not very crowded.
Cenote Xux Ha Map