Cenote Yaxmuul is a breathtaking natural sinkhole located in the Yucatan Peninsula of Mexico, close to Tulum.
Cenote Yaxmuul is located north of Tulum, approximately 14 kilometers (9 miles) north of Tulum along the 307 highway. You can reach it by driving north from Tulum on Highway 307, and after about 14 kilometers, you should find a sign or a small road leading to the cenote. The entrance to the cenote is well-marked, so keep an eye out for signs.
This cenote is known for its stunning stalactite and stalagmite formations, which have been formed over thousands of years as mineral-rich water dripped from the ceiling. The cenote is partially open and partially covered by a limestone roof, allowing for a unique blend of sunlight and shade as visitors explore the clear, freshwater pool below.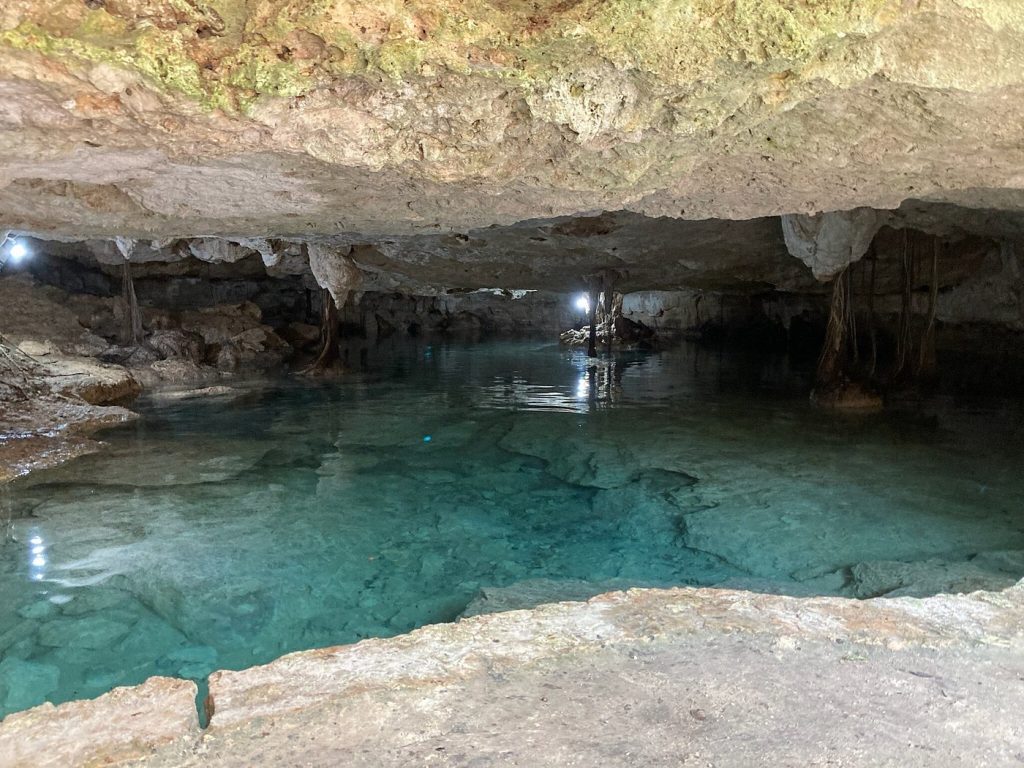 The water in Yaxmuul is cool and refreshing, perfect for swimming and snorkeling. As you swim through the caverns, you'll be able to observe the fascinating underwater formations and the occasional fish or freshwater turtle.
Yaxmuul Prices and Opening Hours
Yaxmuul Cenote is open daily from 09:00 to 17:00.
Tickets to Yaxmuul are on the more expensive side due to its close proximity to Tulum. An adult ticket costs 700 MXN per person (approximately $37).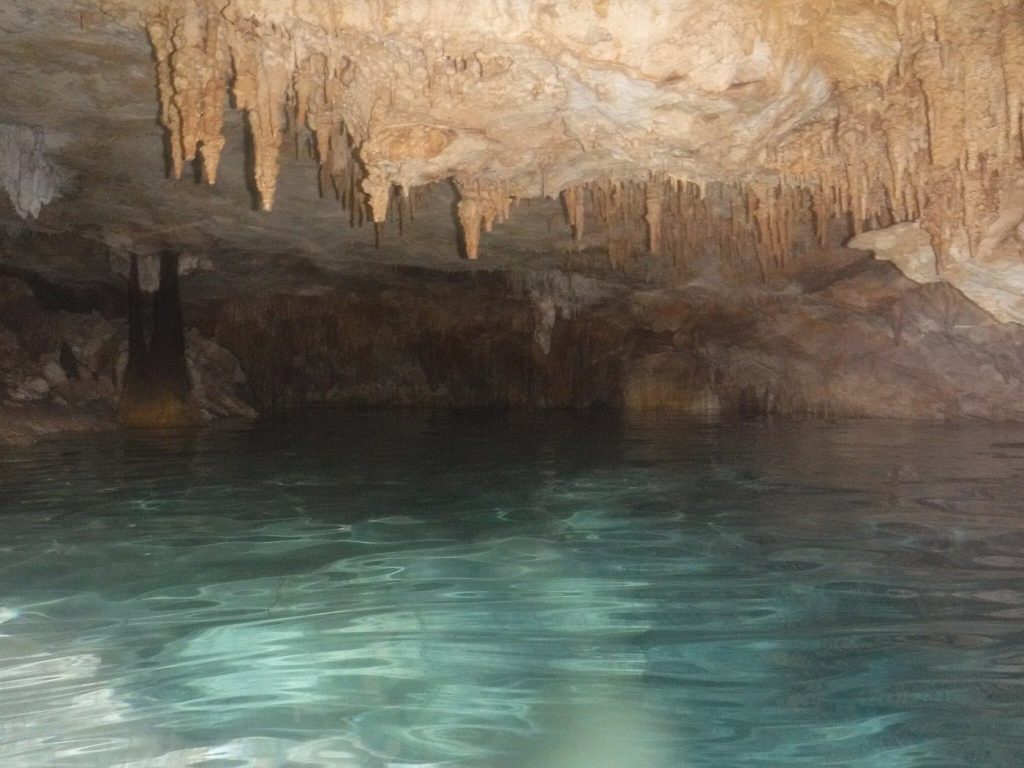 Cenote Yaxmuul Map