Cenote Saamal, located in the heart of the Yucatan Peninsula, is one of the most renowned natural wonders in Mexico. It is a large open cenote with a water depth of 150 feet. The entrance fee is just $80 pesos and the cenote is open daily from 9 AM to 5 PM.
How To Get To Cenote Saamal
Cenote Saamal is situated approximately 40 kilometers east of the city of Valladolid, near the Hacienda San Lorenzo Oxman. It is easily accessible by car or taxi, with well-maintained roads leading to the site. Public transportation options are limited, so a private vehicle or guided tour is recommended for convenience and ease.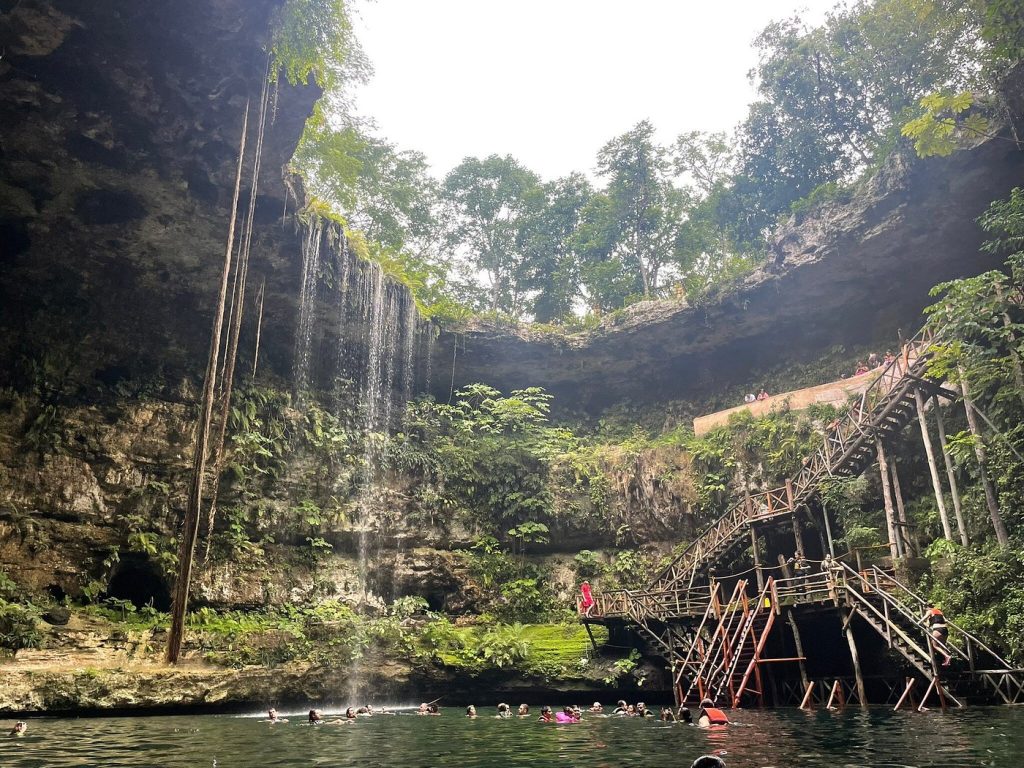 Things To Do
Visitors to Cenote Saamal can expect a range of facilities to enhance their experience. Onsite amenities include restrooms, changing rooms, and picnic areas for those wishing to relax and enjoy the picturesque surroundings. Life jackets are available for rent, ensuring a safe and enjoyable swimming experience.
The cenote itself is characterized by crystal-clear turquoise waters, inviting visitors to swim, snorkel, or simply marvel at the underwater world. The open-air design of Cenote Saamal allows for ample sunlight, making it an ideal location for underwater photography. While scuba diving is not permitted in this particular cenote, there are numerous other cenotes in the region suitable for diving enthusiasts.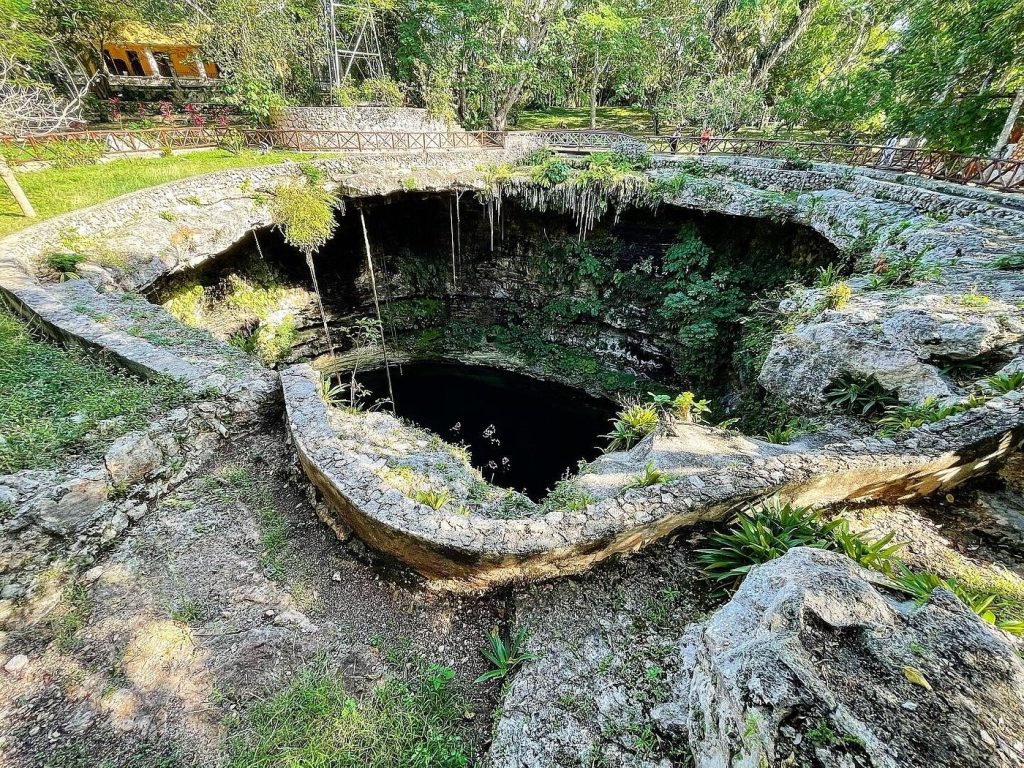 Before You Go
Before your visit, make sure to follow some simple instructions:
Conservation: Cenote Saamal is a fragile ecosystem, and visitors are encouraged to treat it with care. Refrain from using sunscreen or insect repellent before entering the water, as these substances can harm the cenote's delicate flora and fauna.
Safety: Although the cenote is open to swimmers of all skill levels, life jackets are recommended for inexperienced swimmers. Children should always be accompanied by an adult, and it is crucial to respect any posted rules or guidelines.
Timing: Cenote Saamal can become crowded, especially during peak tourist season. To avoid crowds, visit early in the morning or during weekdays.
Entry Fee: There is a nominal fee to enter Cenote Saamal, which is used to maintain the facilities and preserve the natural beauty of the area. Cash is typically the only accepted form of payment, so be prepared with local currency.
Cenote Saamal Map