Nestled in the picturesque colonial town of Valladolid, Yucatan, Mexico, Cenote Zaci is a natural wonder that offers a refreshing and captivating experience for travelers seeking adventure and relaxation. As a semi-open cenote with a stunning combination of natural beauty and historical significance, it is a must-see for those exploring Valladolid. It is by no means one of the most spectacular cenotes of Yucatan, but it is one of the few that are located so conveniently, in a major town.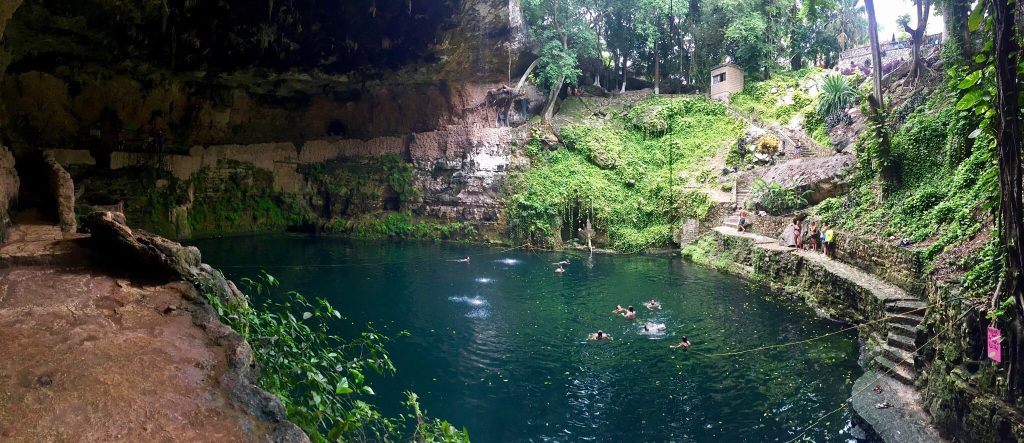 Cenote Zaci Useful Info
Hours of operation
Cenote Zaci is open daily from 8:30 am to 5:30 pm, making it convenient for visitors to plan their trip around other activities in Valladolid.
Entrance fee
The entrance fee is affordable, at around 30 Mexican Pesos (approximately $1.50 USD). This makes it an excellent value for travelers looking to experience a natural wonder without breaking the bank.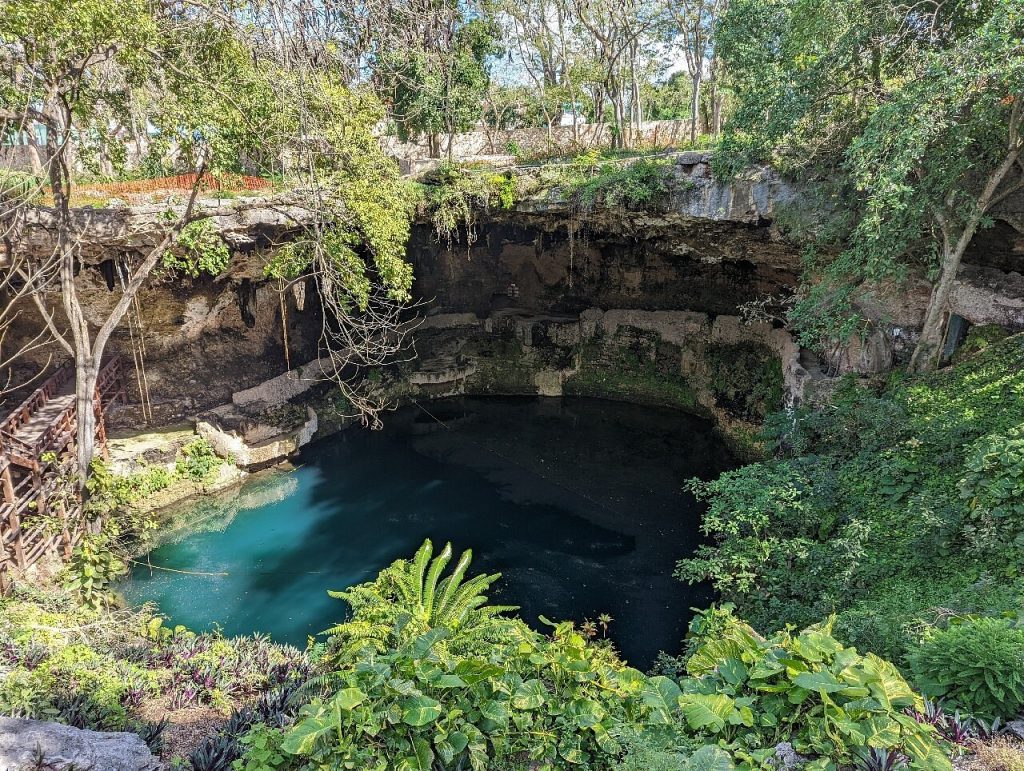 Facilities
Cenote Zaci is equipped with basic facilities, including restrooms, changing rooms, and a restaurant overlooking the cenote. Life jackets are available for rent, but visitors are advised to bring their own snorkeling equipment if they wish to explore the underwater world.
Activities
Visitors can enjoy swimming in the cenote's crystal-clear waters, relaxing on the surrounding rocks, or taking in the breathtaking view from the edge of the cenote. The site also offers the opportunity to observe the unique flora and fauna, including the black catfish that inhabit the waters and the exotic birds that perch on the surrounding vegetation.
Safety
While the cenote is generally safe for swimming, it is essential to follow posted safety guidelines, such as not diving from the cenote's rim or entering restricted areas. Additionally, visitors should be mindful of slippery surfaces and exercise caution when navigating the area.
Cenote Zaci Location
Located within walking distance from Valladolid's city center, Cenote Zaci is easily accessible by foot or a short taxi ride. Its address is Calle 36 between Calles 37 and 39, just a few blocks from the main square.