Cenote Taak Bi Ha is an awe-inspiring cenote, characterized by its crystal-clear waters and dramatic limestone formations. Its name means "Hidden Route of Water" in Mayan. Conveniently located next to the popular Cenote Dos Ojos, Taak Bi Ha can be visited on the same day as the former.
The water depth at Cenote Taak Bi Ha varies, with the shallowest areas being suitable for snorkeling and the deeper sections reaching up to 20 meters (65 feet) for experienced divers.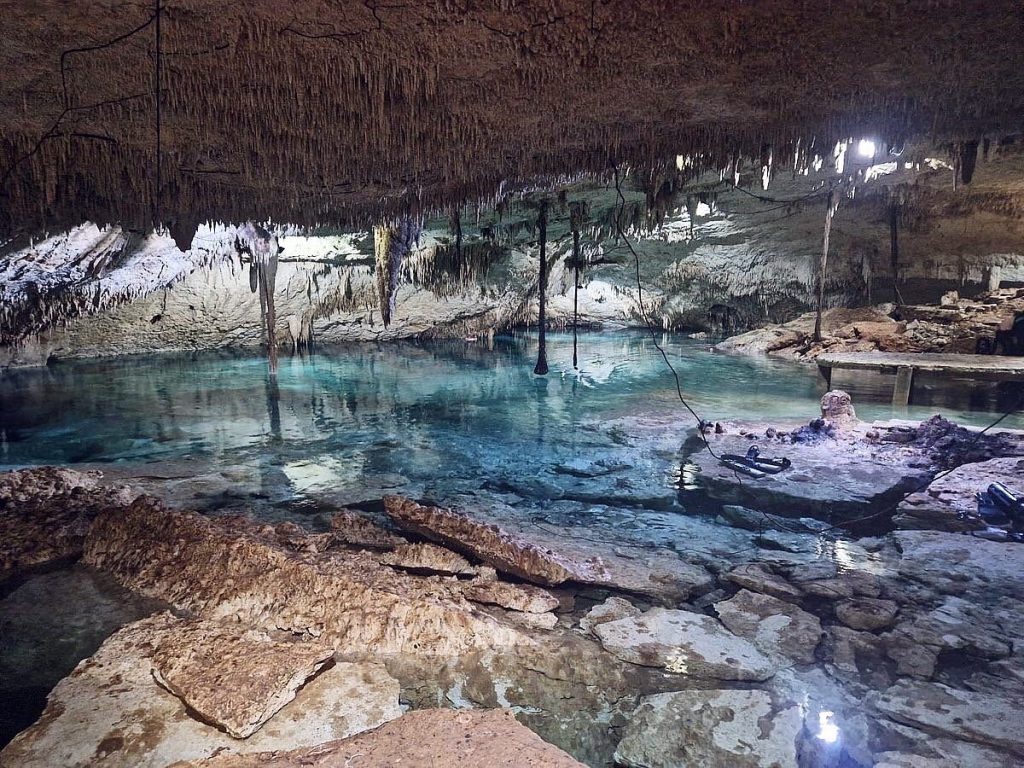 Things To Do at Cenote Taak Bi Ha
Snorkeling is one of the most popular activities at Cenote Taak Bi Ha. The crystal-clear waters allow for excellent visibility, revealing stunning underwater limestone formations and a diverse array of marine life. Snorkeling gear can be rented at the entrance, and visitors are advised to follow safety guidelines and respect the delicate ecosystem.
Scuba Diving: For a more immersive experience, scuba diving is the ideal choice. Dive shops in Tulum offer guided diving tours in Cenote Taak Bi Ha, catering mainly to experienced divers. The cenote's underwater passages and caverns provide a thrilling adventure for divers.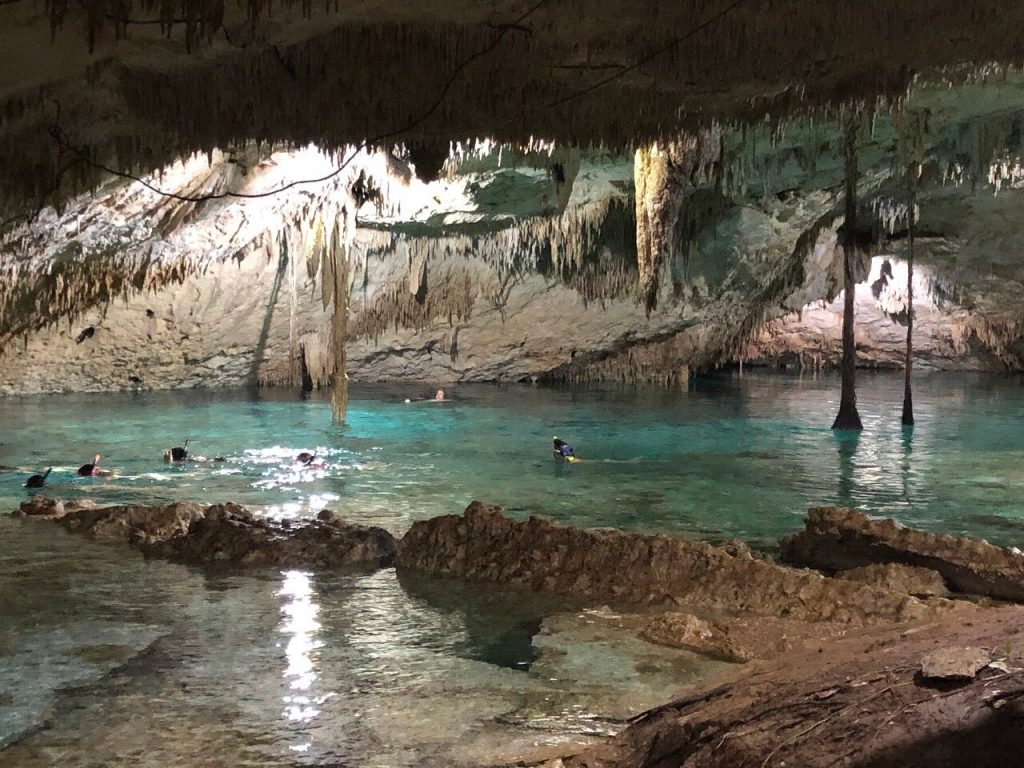 Getting There
Cenote Taak Bi Ha is situated approximately 20 kilometers (12 miles) from the popular tourist destination of Tulum, Mexico. To reach the cenote, visitors can either rent a car or take a taxi from Tulum. The journey takes approximately 30 minutes, and it is essential to follow the signs directing you toward the cenote, as it is located off the main highway. Visitors should be prepared for a short walk through the jungle to reach the entrance.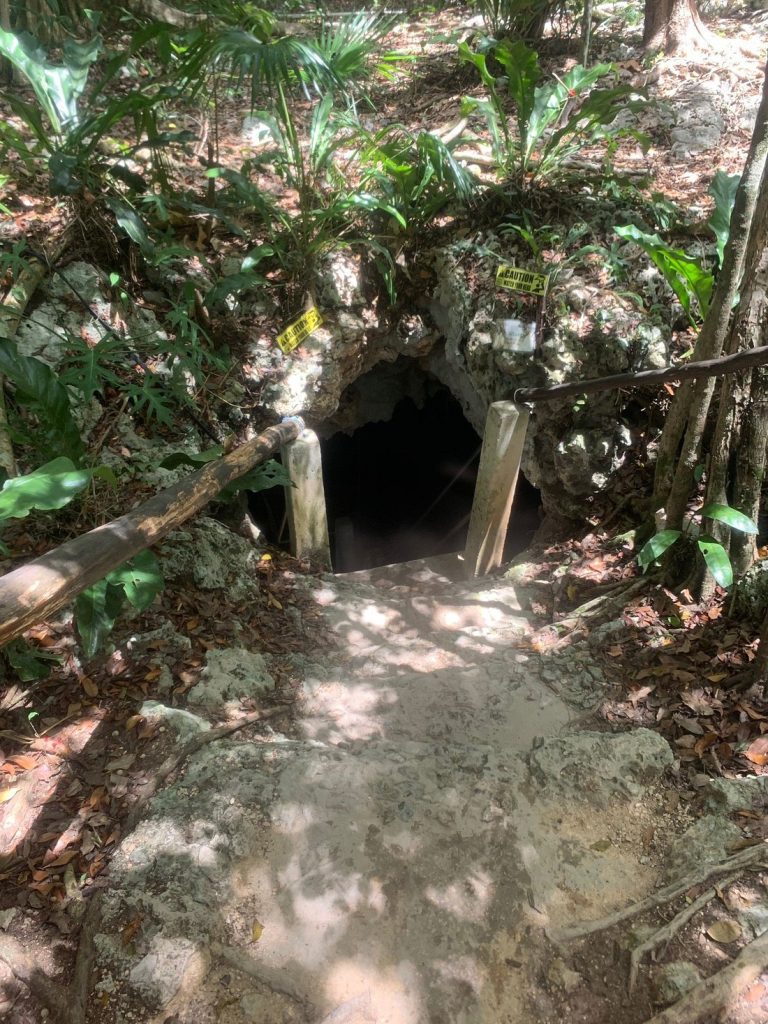 Cenote Taak Bi Ha Map